A Level Computer Science transition activities: Our transition activities are hosted via

Log on to the website by visiting www.isaaccomputerscience.org
Register yourself as a student to record your progress. You can access the resources without registering as a student by selecting the Topics option from the top bar of the site.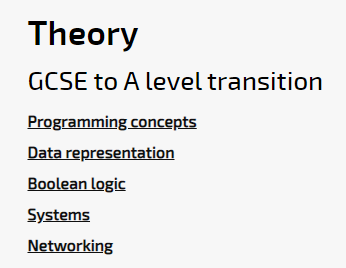 Once within the Topics area of the site select "All topics" and then the GCSE to A Level Transition section. This will be fine even if you have not done GCSE Computer Science. You should work your way through each topic and the associated activities, which can then be viewed in the My Progress area of your account.
Once you start with us you should be able to share your progress and activity completion with your teachers. In the meantime, you can contact the teaching staff involved if you have any queries:
T Adegoke – tadegoke@bishoplaney.org
A Steels – asteels@bishoplaney.org
We look forward to meeting you in September!
Latest News
07/12/23

Planning application submitted for £5 million refurbishment at Bishop Laney Sixth Form

Bishop Laney Sixth Form (Ely College), part of Meridian Trust, is excited to announce the submission of a planning application for a £5 million...

Read more »

04/12/23

Training with award winning charity fundraiser John Willis ahead of our own Games2Inspire!

Great to welcome back Power2Inspire's John Willis this morning, as he trains our Year 12 Bishop Laney Sixth Form students to be 'Sports Inclus...

Read more »

28/11/23

Nine Lessons and Carols at Ely Cathedral

Read more »