Equipment List
We will provide students with exercise books, worksheets and other key resources for their use in college but we do ask all students to bring the following items with them each day:
Bag - large enough for A4 folders and/or a selection of books
Pens - Blue/Black and Green
Pencils - a selection of colouring pencils and drawing
Erasers, pencil sharpeners
Maths Equipment - compass, protractor, ruler and a scientific calculator
Reading book - this will be used in tutor time and in timetabled reading lessons
PE Kit for the days when PE is timetabled.
Uniform
Please view the Uniform Fact Sheet here.
Please view the PE Department Kit Policy here.
They have a full range of jackets for accurate sizing. They offer all of our Ely College uniform pieces including skirts, House ties and the PE kit. PLEASE NOTE: Paul Days CAN NOT assist with after-sales services for Price and Buckland orders.
Current Uniform
Students must wear the correct uniform when travelling to and from the College as well as during the school day.
Allowed

White collared shirt.

College jacket with the College logo which may be removed in lessons with the teacher's permission and outside in hot weather.

Plain black wool knit v neck style jumper (not to be worn as a replacement to the branded blazer)

Plain black, full-length, tailored school trousers or traditional-style, knee-length skirt of normal school style with black tights.

Plain black, smart, leather-type shoe, suitable for a professional office environment.

One pair of plain studs for pierced ears. In certain circumstances studs will need to be removed for safety reasons.

A bag, large enough to fit an A4 folder, and suitable for carrying books and other equipment safely and without damage.

A suitable plain, waterproof and windproof coat. This must not be worn in classrooms, assemblies or in the canteen.

Belts are to be plain and business like in appearance.

Not allowed

Coloured shirts, T-shirts or sweaters.

Non-College jackets/ blazers.

Jeans, leggings, jeggings or culottes.

Cropped trousers.

Fashion trousers with decorative buttons or zips.

Trainers or similar footwear.

Obvious make up, nail varnish, unnatural hair colourings and extremes of hair style.

Jewellery.

A crucifix or 'Medic Alert' bracelet or necklace unless we receive a letter from home requesting this.

Carrier bags.

Light tracksuit tops, hooded tops and coats or tops made from denim or leather.

Hats, except in cold weather.

Baseball-style hats, except in very hot weather when they may be worn on the College playing field to provide protection from the sun.

Fake nails (acrylic, gel or press on). These are not permitted due to safety concerns; this is especially so in practice and sporting settings.

Fake eyelashes.

Belts with adornments, including large, heavy or branded buckles.
These are not acceptable:

These trousers and skirts are not acceptable: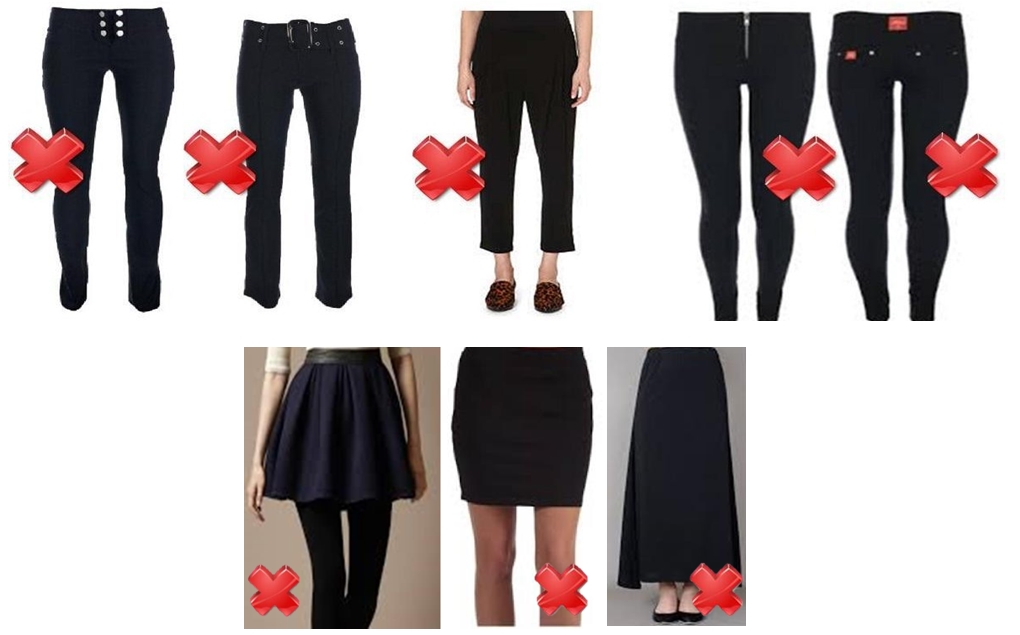 These trousers and skirts are acceptable:
These shoes are not acceptable:

These shoes are acceptable: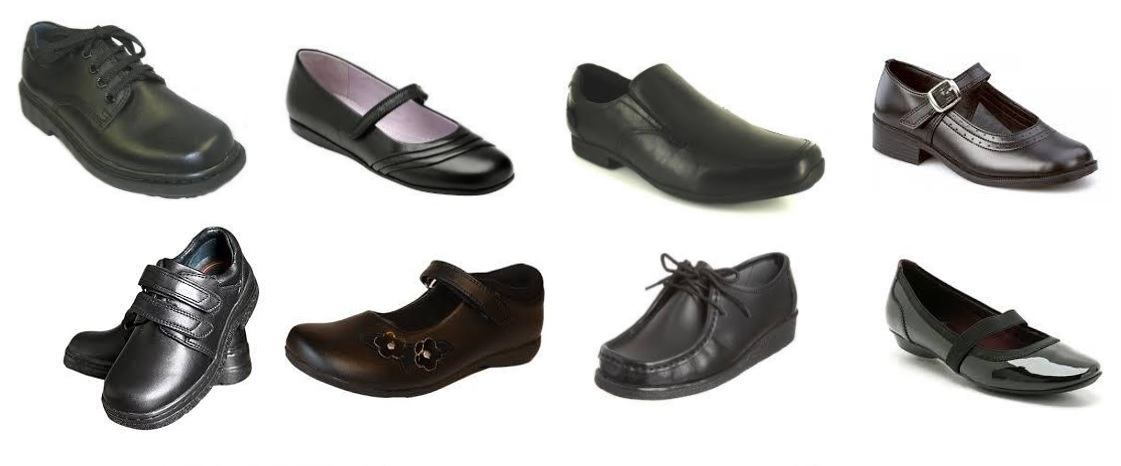 Uniform Consultation 2017: Back in September 2016, we recognised that to change the uniform entirely as CMAT came in, would place a burden on families and would not give us the time to properly consult on different views. We therefore consulted throughout 2016/17 with a view to a full uniform change in September 2017.
We valued your comments and took them into consideration as we worked with the Student Council and the feedback they gained from the Student Voice. As a result we now have a Uniform Fact Sheet (updated for 2020) to share with you. This was the final decision following the consultation.
Please view the consultation photos here.