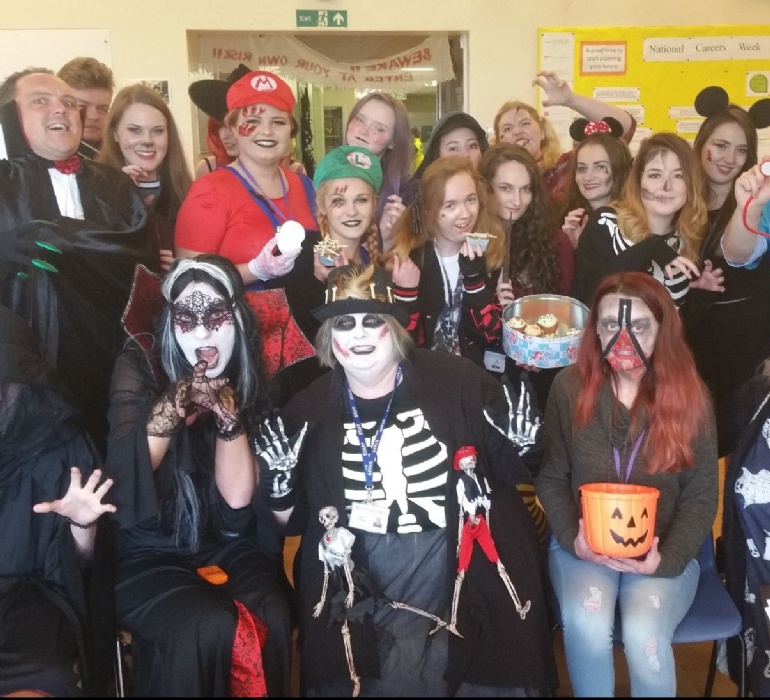 Ely College Sixth Form students will be putting on their spookiest outfits for Halloween this year, in aid of Diabetes UK.
Werewolves, zombies, witches and skeletons will be making their way to the College where they will partake in spooktacular stories, a paranormal picnic bake sale and a living dead quiz.
The event is being organised by the College's sixth form student union, and is part of the college's PLEDGES system, which encourages all students to get involved in extra-curricular activities.
Fleur Patten, English teacher and Sixth Form Student Support Officer, is a Type 1 diabetic and was delighted that the Sixth Form union decided to make this their first fundraiser of the year.
She said: "We intend to support many charities this year but this one was difficult to resist. There is much in the media about the difference between Type 1 and Type 2 Diabetes, but it isn't helpful to blame.
"Type 1 is usually developed in teenage years or younger from a trigger which causes the body to attack its own cells and render the pancreas unable to produce insulin. We are very lucky to have Addenbrooke's so nearby but it's not easy for children to manage diabetes in school. We hope our antics today help to raise awareness."
Laura Nicolajsen, joint chair of the Sixth Form student union, said: "We were shocked when we heard 1 in 16 people in the UK has diabetes and one person is newly diagnosed every 2 minutes. We want to do our part to lower these statistics. We hope that a cure is discovered in our lifetime."
The college are still looking for donations, so if you have a few pennies to spare for a good cause, please visit their Just Giving page at:
https://www.justgiving.com/fundraising/Ely-Sixth-Form-dresses-Diabolical-for-Diabetes.
UPDATE: What a fantastic day! Please see some of the photos below...