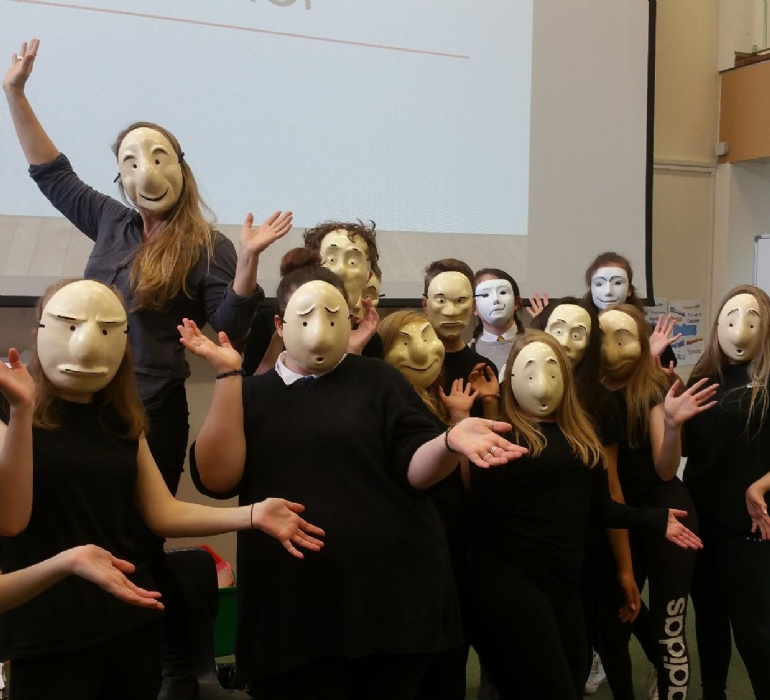 Our current Year 10 Drama groups are creating a piece of theatre for their GCSE devised unit, which will be performed this June.
Their themes and topics include identity, body image and current affairs including the national surge in acid attack crimes. Many of the students were keen to explore the use of masks as part of their performance to communicate these themes; so their teacher Ms Seymour invited Lee Griffin an experienced mask workshop Practitioner to introduce the students to the theatre of mask.
The session was a great success with the students going away with lots of ideas. Megan Godfrey was so inspired she spent the half term making her own mask for her performance piece!