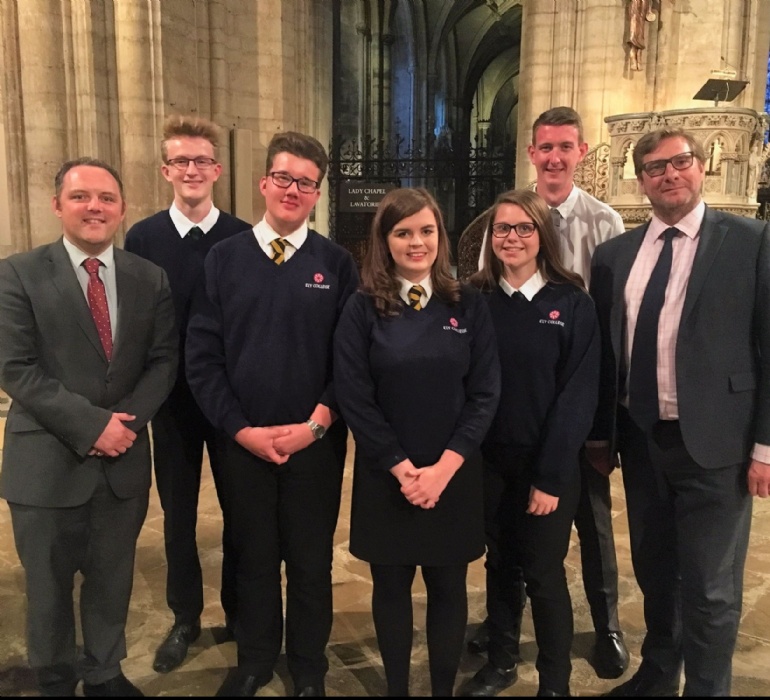 Ely College students, parents and staff assembled in Ely Cathedral last week for the College's annual Presentation Evening.
Over a hundred awards were handed out, many of which were presented by the newly elected Mayor of Peterborough and Cambridgeshire, James Palmer. The awards celebrated both the students' academic and extra-curricular achievements.
Richard Spencer, principal of Ely College, said: "The Presentation Evening is one of the most important dates in the College's calendar. Tonight was my first time as principal and I was left with an immense feeling of pride in all that our students have achieved this year.
"I would like to thank the Dean and Chapter for allowing us to hold the event in such inspiring and beautiful surroundings. I am also very grateful to the new Mayor of Cambridgeshire and Peterborough, James Palmer, for coming along to the evening. We look forward to working with him closely in the coming years, especially given his belief in the importance of education."
The audience of students, parents and staff were also treated to performances by The Ely Jazz Band. Prizes given out during the course of the evening were funded by sponsorship from local businesses, including City of Ely Council, East Cambridgeshire District Council, Needham's Foundation, PS Financials, Cambridge Building Society, Greys of Ely, N & C Glass, Ken Booth, Lucas Construction and Simply Education.
Ely College joined the Cambridge Meridian Academies Trust (CMAT) in July 2016 and since then have gone from strength to strength. A report from the Regional Schools Commissioner's Office in March said the college was "moving strongly in the right direction."