Our Values
Ely College embeds CMAT's core values at the heart of everything we do. These initiatives have been developed and proved to be successful at other schools in the trust.
Our Values:
We truly value the success of every child and place the sharing of excellent education practice at its core. We are committed to improving the quality of education and life in Ely to ensure the young adults who leave our care are prepared for the next stage of their education and are ready and confident to move forward as responsible and employable citizens.
We are dedicated to maintaining our core principles and focus as we grow – sharing the success of the values that were developed at Swavesey Village College.
Our Core Purpose:
Every member of our community is known, valued and supported to achieve in all areas at the highest level to become successful and confident and responsible for the pursuit of lifelong learning
Our Shared Teaching Values: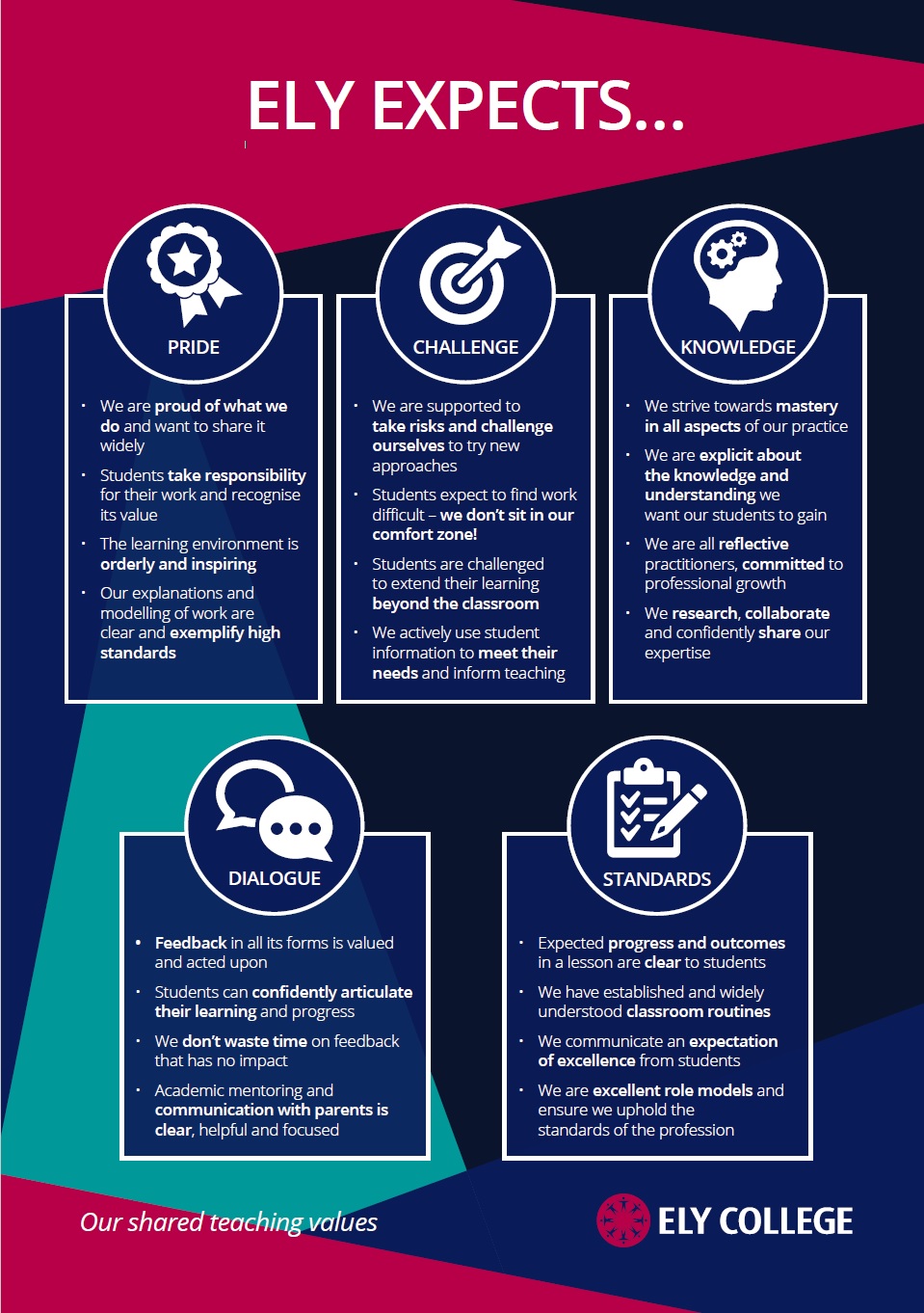 A high quality learning environment

The pursuit of excellence

Extending the boundaries of learning