Extending the Boundaries of Learning is one of our five Trust Values which we hold close to heart at Ely College. We provide a breadth of experience through the curriculum and beyond, including an entitlement for all students to educational visits and other activities that enhance and extend the curriculum. PLEDGES is a big part of this, but we are always looking for new and exciting ways to take Learning Outside the Classroom (LOtC), includes providing a range of opportunities for spiritual, moral. social and cultural (SMSC) education that instills the values of the trust and society more widely.

These LOtC galleries give you a taste of what we have been up to over the last 12 months. Check out what each subject also has to offer beyond their department walls! Check back regularly or follow us on our socials for more:
Facebook @ElyCollegeMT Twitter @elycollege
Why is 'Learning Outside the Classroom' so important?
Real-world learning brings the benefits of formal and informal education together and reinforces what good educationalists have always known: that the most meaningful learning occurs through acquiring knowledge and skills through real-life, practical or hands-on activities.
There is a wealth of evidence which clearly demonstrates the benefits for young people's learning and personal development outside the classroom. In summary, learning outside the classroom:
helps to improve social mobility, giving children new and exciting experiences that inspire them to reach their true potential. These real-world experiences raise aspirations, equipping young people with the skills they need to become active and responsible citizens and shape a fit and motivated workforce.
addresses educational inequality, re-motivating children who do not thrive in the traditional classroom environment, such as those from disadvantaged backgrounds or with Special Educational Needs. Young people who experience learning outside the classroom as a regular part of their school life benefit from increased self-esteem and become more engaged in their education both inside and outside the classroom walls.
supports improved standards back INSIDE the classroom, raising attainment, reducing truancy and improving discipline. Learning outside the classroom is known to contribute significantly to raising standards & improving pupils' personal, social & emotional development.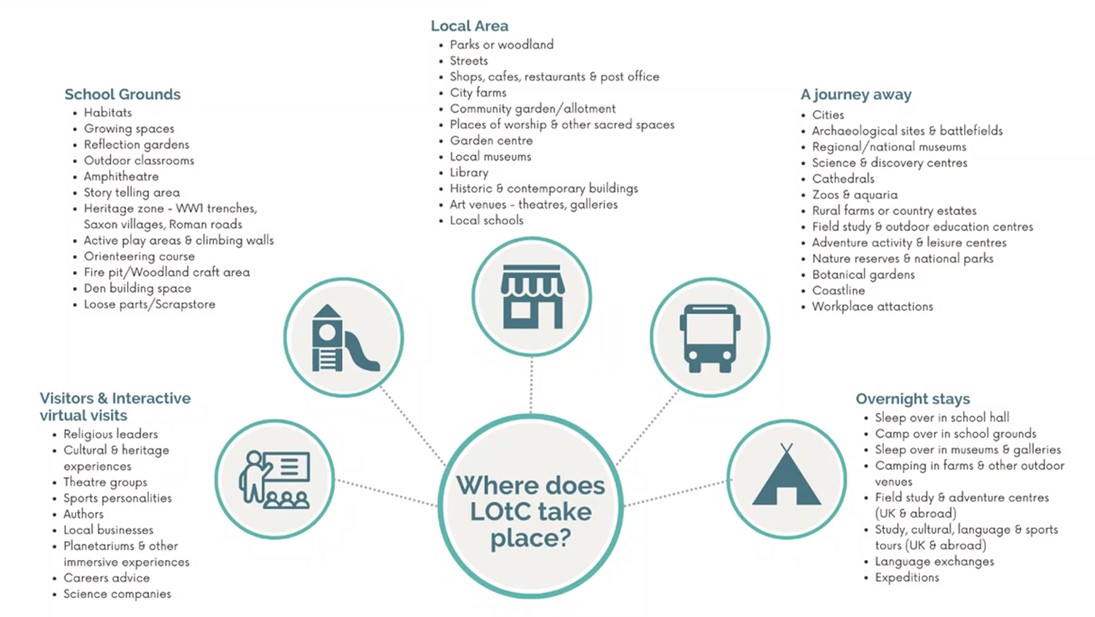 Great to see @elycollege featured alongside @meridiantrustuk in this @CLOtC article about Learning Outside of the Classroom! We've always had 'Extending the Boundaries of Learning' as one of our core Trust values & this partnership ensures that our offer is dynamic & sustainable!
More info about Ely College as a case study for LotC: https://www.lotc.org.uk/.../our-approach-to-developing-lotc/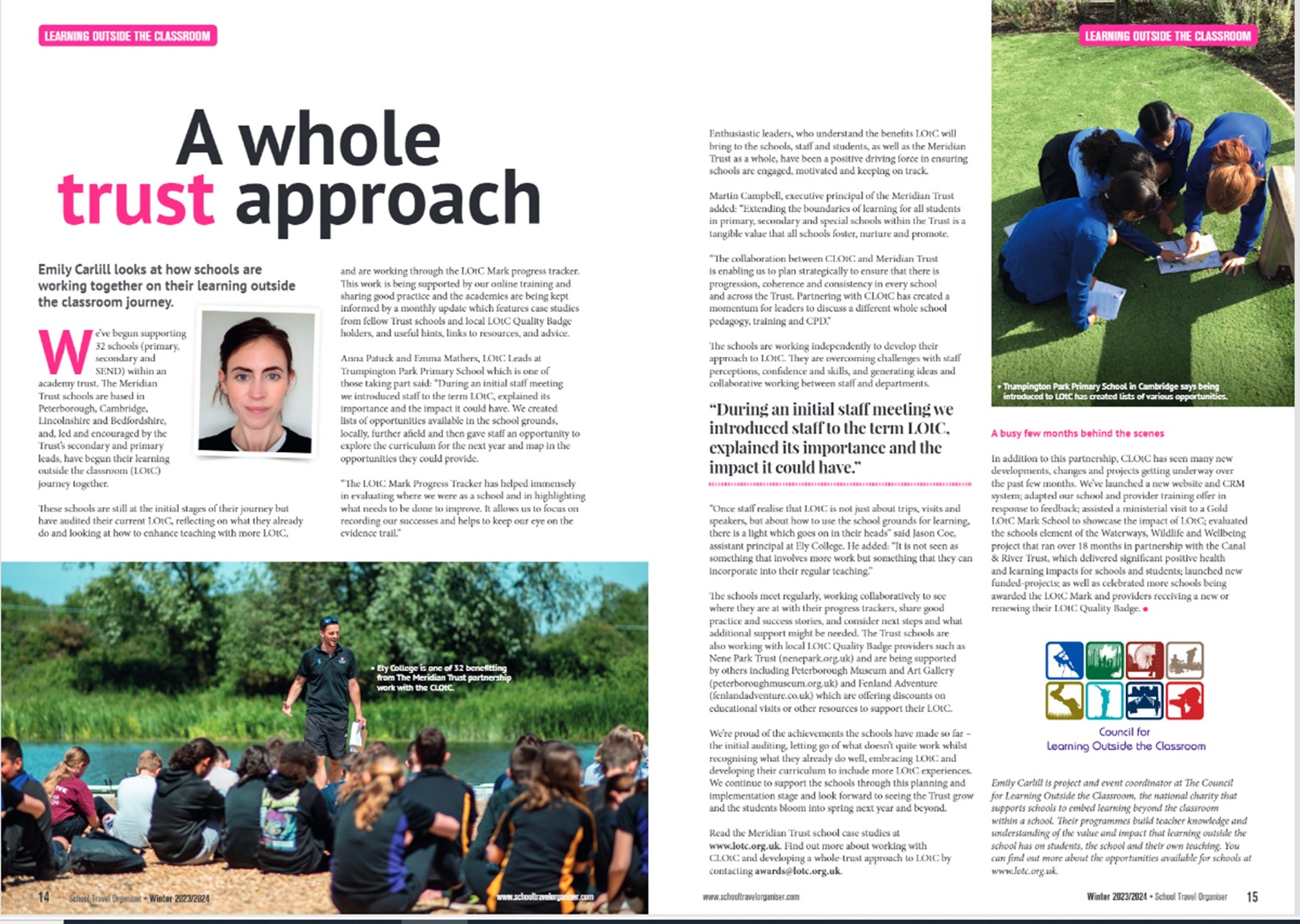 Read the full article here: https://edition.pagesuite-professional.co.uk/html5/reader/production/default.aspx?pubname=&edid=5526b09d-5666-4af8-8398-f83e75d33ea4&pnum=14