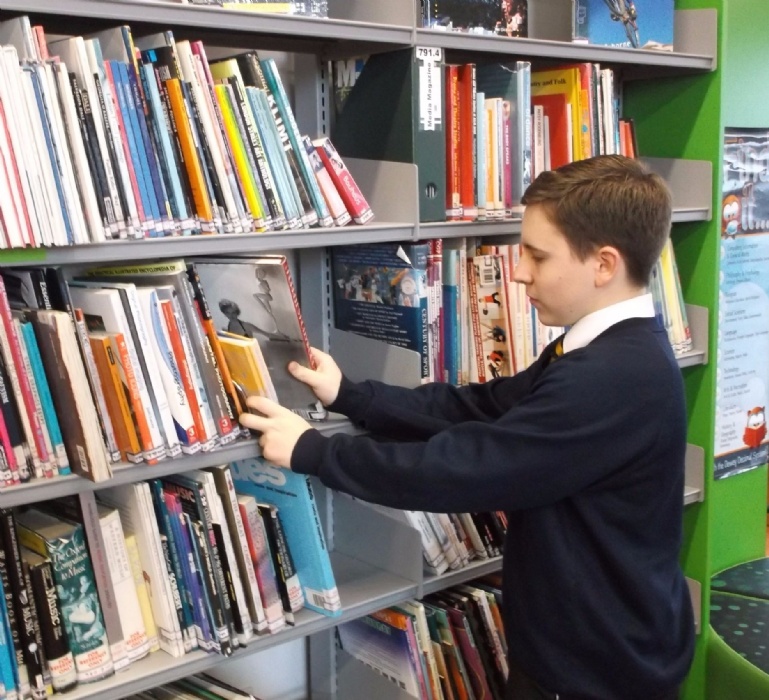 Ely College student reaches finals of the Pupil Library Assistant of the Year Awards in Westminster
Ely College student, Harry Sindle, was one of five students shortlisted from school librarians across the UK to attend the Pupil Library Assistant of the Year Awards in London last week.
The award ceremony, held at Portcullis House Westminster, was hosted by the School Library Association and the CILIP School Libraries Group in order to recognise the valued assistance of pupils who help within their school libraries. Bestselling author Cathy Cassidy also attended the event along with school librarians, representatives from literacy organisations and publishers.
Being a finalist for the award recognises the impact of Harry's work at the College and its library. Principal of Ely College, Richard Spencer, said: "The work that student librarians do at the College is invaluable and enriches not only the library but also each student's personal development. We are incredibly proud of Harry for getting to the final of this nationwide competition – it is an incredible achievement.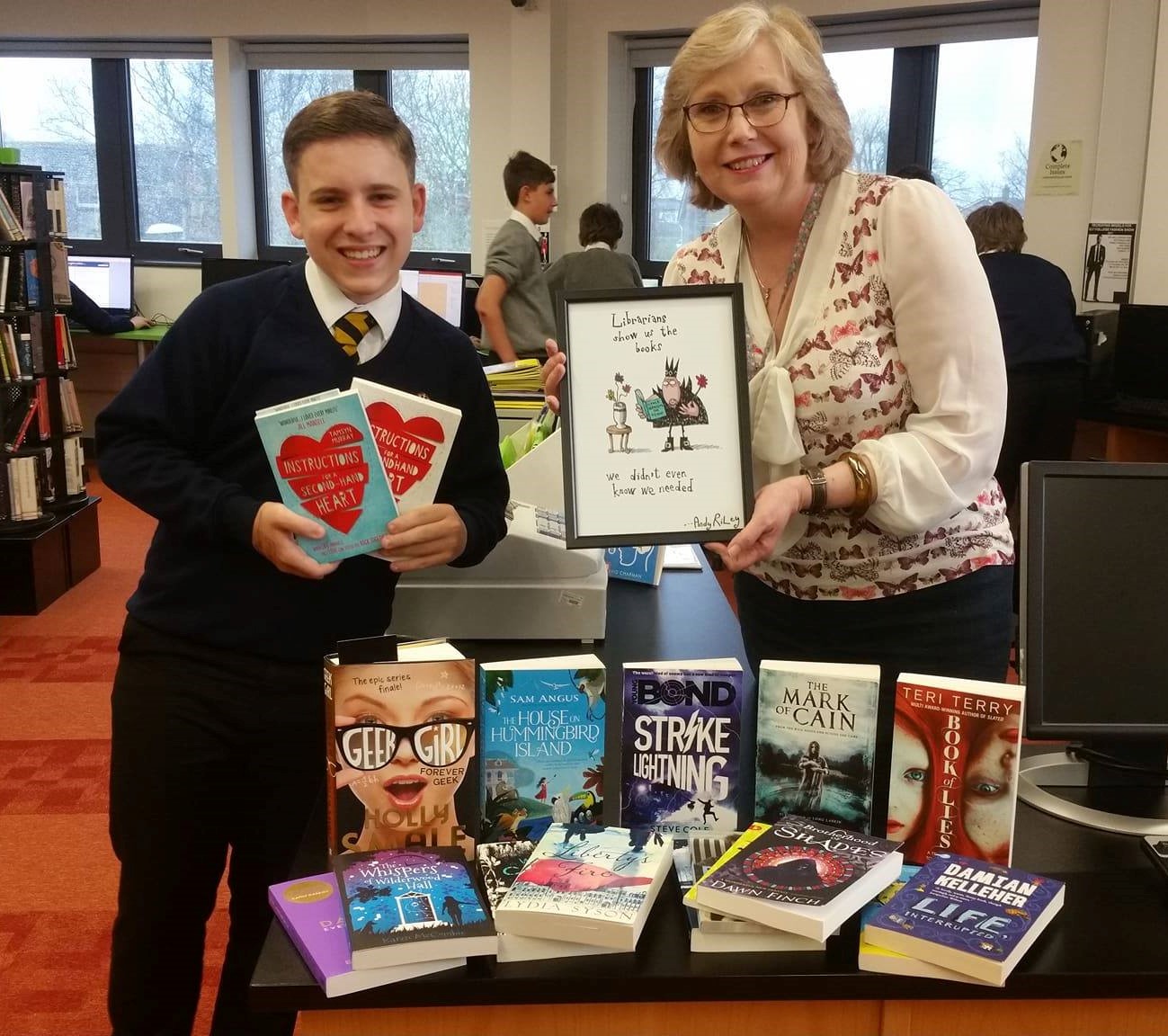 "We would also like to thank the rest of our student librarians, who are incredibly dedicated in helping out at the school library in their spare time, and Anne Shaw, our Learning Resource Centre Manager, who does a fantastic job to nurture and encourage our students and their love for literature."
Each finalist was championed by an author. Harry's champion was Tamsyn Murray, who gave a porting speech about Harry. The event was attended by 20 successful authors who all presented the finalists with a personal signed copy of their latest book.
The event was sponsored by The Worshipful Company of Arbitrators; Authors Aloud UK, a company specialising in organising author visits; EES for Schools, an organisation that provides a range of specialist education services; leading children's publishers Hachette and Macmillan; and MLS, a company that produces high specification library systems for schools.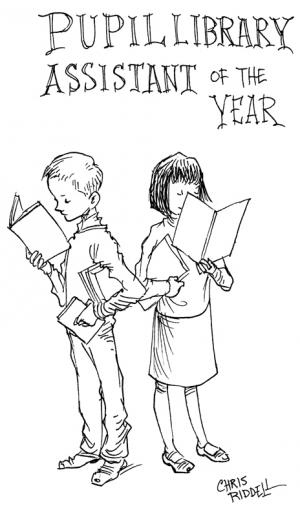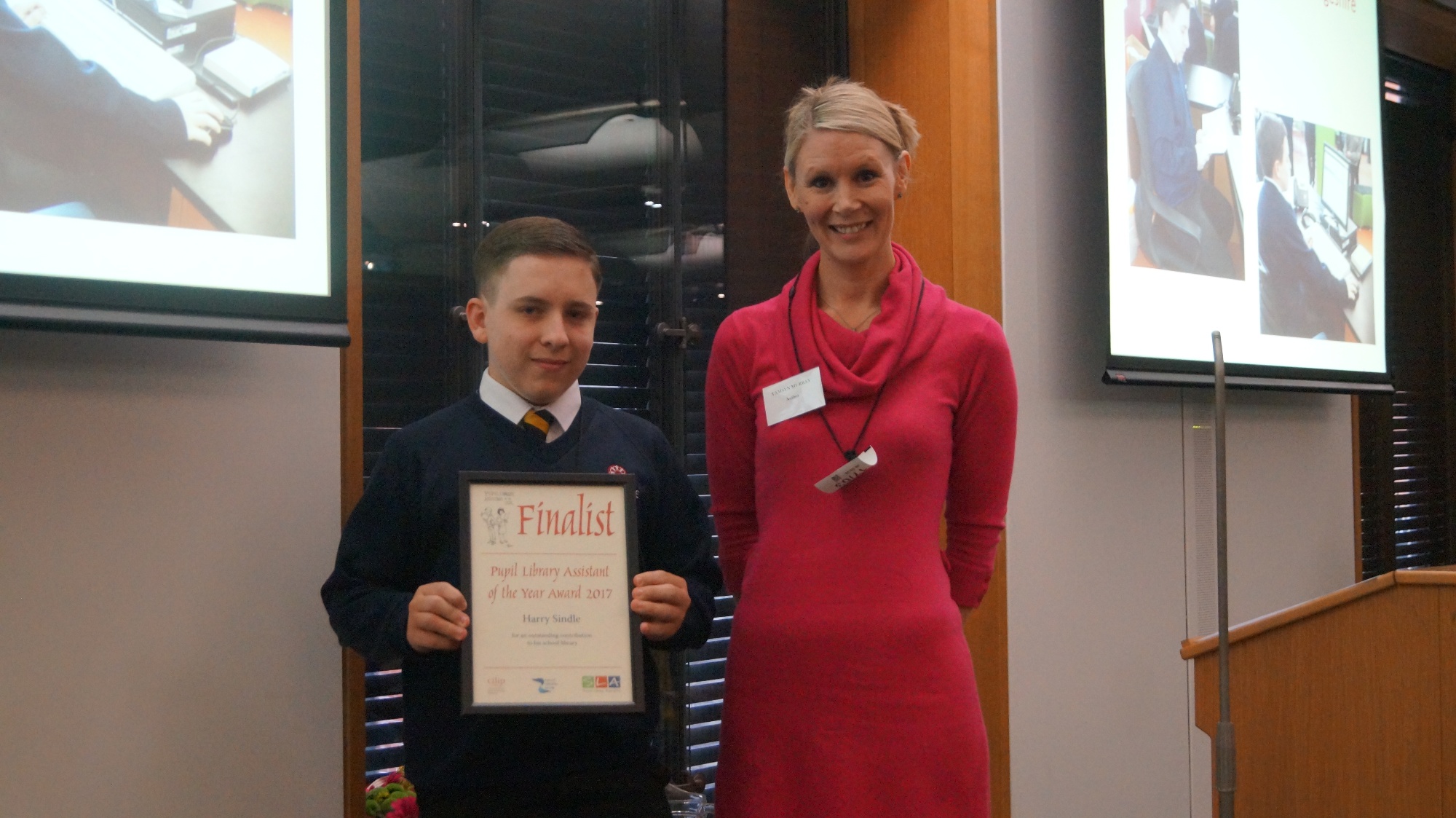 Barbara Band, Chair of the Judging Panel and founder of the award said "Week after week many students support the libraries in their schools by giving of their time and effort. Sadly, this is too often unrecognised and unrewarded. Yet these students are not only helping to create a lively and effective library that responds to the needs of its users, they are also gaining valuable skills and experience in the process. This award was created to recognise that work and also to highlight the unique synergy that occurs when a pupil becomes a library assistant.
"Pupil library assistants are a valuable element in the running of school libraries – giving service to the school but also gaining skills and confidence from the work they do in the library, which ultimately feeds back into their academic achievement and their motivation."