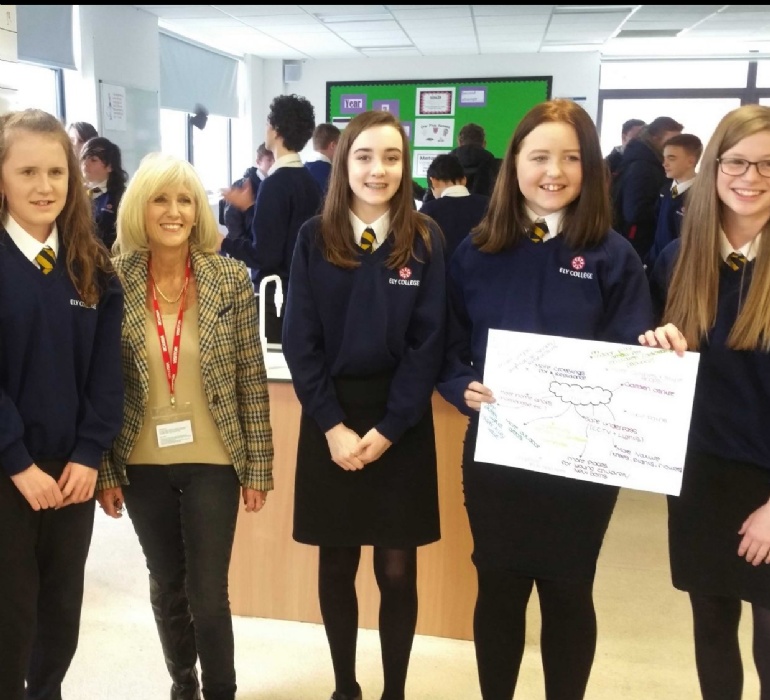 Students at Ely College celebrate diversity at their second PLEDGES and Futures day
Ely College students explored themes of citizenship, democracy and British diversity in their second PLEDGES and Futures Day, aimed at developing their knowledge of issues outside of the classroom.
All students from Years 7 to 10 took part in a range of sessions based on the overall theme of diversity, looking specifically at the campaign for universal suffrage in the UK, British identity and migration to the UK.
Richard Spencer, Principal of Ely College, said: "The students thoroughly enjoyed the day and it was a pleasure to see them all helping one another whilst developing their understanding of our modern British society. PLEDGES and Futures days play a vital part in helping our students to develop key skills and knowledge that will benefit them throughout their lives and prepare them for life outside of the classroom."
As part of the day students were treated to an assembly led by an organisation called HOPE Not Hate, which advocates diversity and seeks to challenge and defeat the politics of hate and extremism within local communities. Former mayor and current Academy Councillor, Lis Every, also visited the College as part of the day to work with Year 9s on the impact of local democracy and to teach them about her role as mayor.
PLEDGES and Futures days were introduced to the College in October and are a vital part of the changes that are introduced to all schools in the Cambridge Meridian Academies Trust family of schools. PLEDGES are a set of curricular and extracurricular challenges that students are expected to complete during the course of their time at the College. By completing certain sets of challenges, students can achieve bronze, silver and gold awards in each PLEDGE category. There will be two more PLEDGES and Futures days across the course of the academic year.