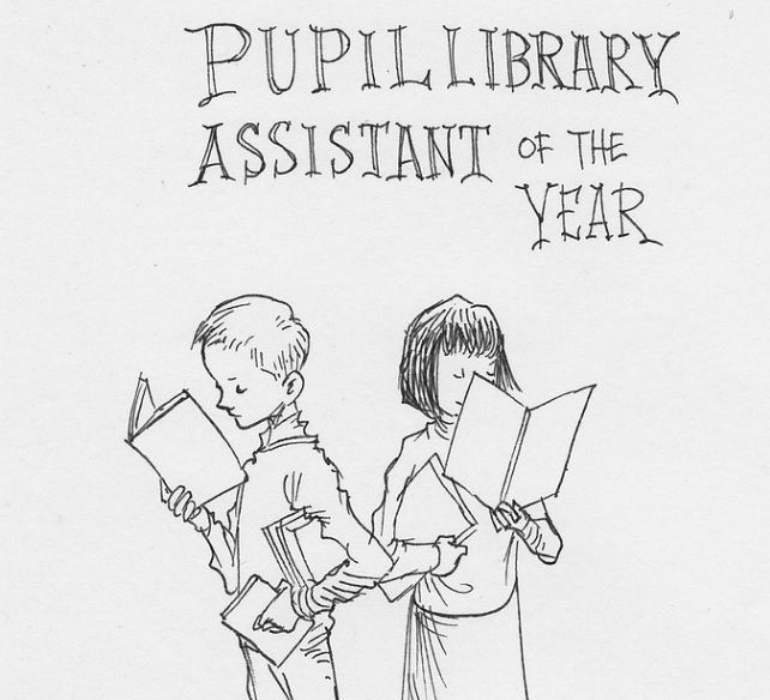 Huge Congratulations to Ely College student Harry Sindle who has been shortlisted for a national award for his hard work in the Learning Resource Centre (LRC).
Harry is being put forward for Pupil Librarian of the Year and will attend an award ceremony in Westminster later in March. This award is to recognise the contribution made by pupils who work in their school libraries, to acknowledge the skills gained and to give them the recognition they deserve, both within and outside their school community. The judging panel felt his nomination and answers to a set of additional questions showed commitment, passion and a love of the school library and reading.
The panal announced the finalists on their website: "The Pupil Library Assistant of the Year Award has gone from strength to strength and every year the standard of the nominations goes up. This not only demonstrates the extraordinary work that pupil library assistants do, but also how essential school libraries and librarians are."
"This has, of course, made the work of the PLAA juding panel much harder! This year it has been particularly hard to bring the dozens of nominations down to just five finalists. Shortlisting is always an incredibly difficult task, and one that is made even more difficult because we know that behind every nomination there stands a young person who is daily making a huge difference to their school and their school library. We wish that we could give an award to each and every nominee. However, we could not have an award without finalists, and so we had to reduce the powerful longlist to a shortlist of five. These five outstanding young people showed all the "above and beyond" factors to gain a place on the list of finalists."
Finalists in alphabetical order...
Rebecca Dunville is from Wellington College in Belfast and has worked with her school librarian since September 2011. Her headteacher, Nicola Connery, says Rebecca "represents the core values required from a pupil library assistant" and her librarian, Tanja Jennings, describes her as "conscientious and dedicated."
William Harris is from Lord Wandsworth College in Hampshire and has worked with his school librarian since January 2014. His headteacher, Adam Williams, says "William's efforts are helping to create a legacy at LWC for the way in which pupils use the library" and his librarian, Sue Brown, describes him as "a quite exceptional library assistant."
Victoria Langford is from St Hilda's CE High School in Liverpool and has worked with her school librarian since September 2014. Her headteacher, Jo Code, describes her as "an excellent role model for the other pupils" and her librarian, Jacqueline Hale, says "Victoria's contribution to the library has been huge."
Rishi Shah is from Queen Elizabeth's School in London and has worked with his school librarian since September 2014. His headteacher, Neil Enright, describes him as "a dedicated, hard-working and extremely well-read individual" and his librarian, Ciara Murray, says Rishi has "demonstrated real motivation and creative flair in promoting the library and its benefits."
Harry Sindle is from Ely College in Cambridgeshire and has worked with his school librarian since September 2014. His headteacher, Richard Spencer describes him as "everything you could want in a school librarian. He is calm, knowledgeable and meticulous" and his librarian, Anne Shaw, says "the LRC could not as efficiently and effectively as it does without Harry."
We all have our fingers crossed for Harry, but even to be shortlisted and attend the awards event is a wonderful acknowledgment of the work and commintment of all the finalists across the country. Welcomed on the night by guest authors, we are sure Harry will make some lasting memories. We will catch up with Harry and Ms Shaw in March.
See more here: http://libpupilaward.wixsite.com/home/award-2016-17