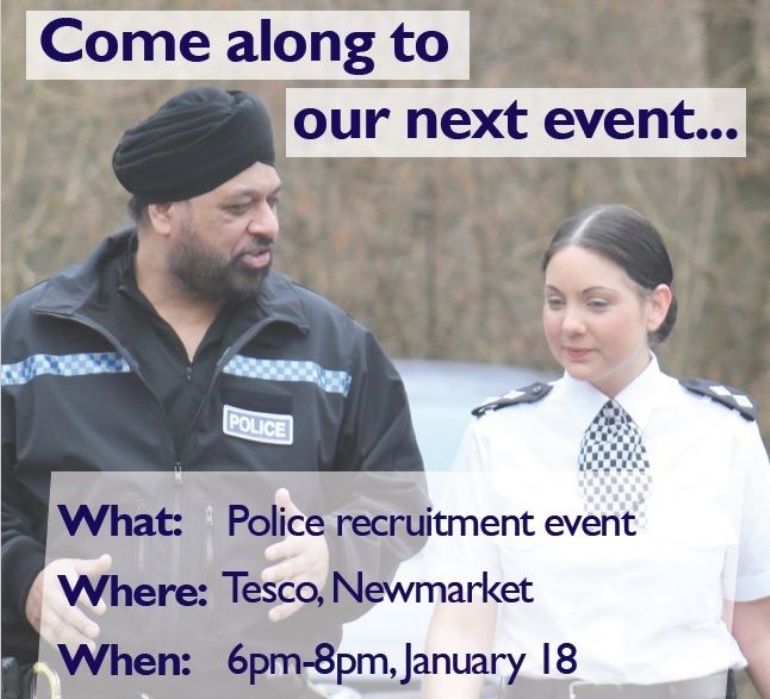 Supporting our local constabularary as they support the school, please take a look at these posters Cambridgeshire Police have asked us to forward on to parents and carers in the area.
Police recruitment evening
Could you help make Cambridgeshire a safer place?
Ever considered working for your police force?
We're giving you the opportunity to hear fromthose who have.
We're looking for applicants for roles within
Cambridgeshire Constabulary and believe you may have what it takes.
Our force is committed to creating a safer county through excellent policing and a close, trusting relationship with the people of Cambridgeshire. To achieve this, we must have a workforce that reflects the communities it serves and, currently, it does not.
Our Positive Action programme ensures all applicants compete on equal terms. We're looking
for people with drive and commitment who can sign up to our values of integrity, respect and sensitivity.
Please join us at:
The Community Room, Tesco,
Fordham Road, Newmarket, CB8 7AH.
on January 18, 6pm to 8pm
RSVP to Insp Louise Angel on 07738 025275
We look forward to seeing you.