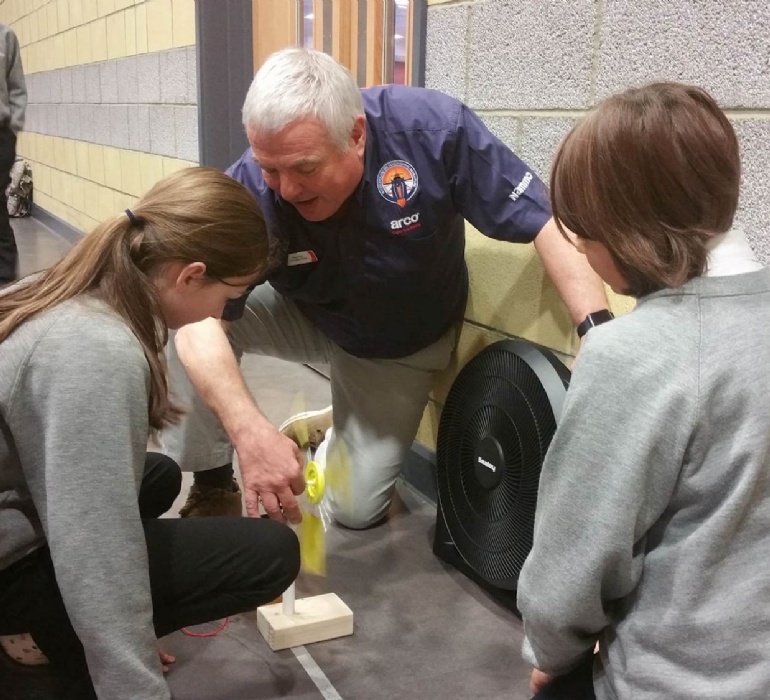 Ely College is improving the career opportunities for its young people by collaborating with national educational charity the EDT (Engineering Development Trust) and their partners from The Bloodhound Project. Working together they will enable the pupils to take part in activities which will give them an insight into Science, Technology, Engineering and Maths (STEM) careers with local industry.
As part of a series of STEM days across all year groups, Year 7 students were challenged to work in teams to design, build and test their own wind turbine models. This active learning session allowed them to investigate the advantages and disadvantages of wind energy using their design technology, maths, science and engineering skills. Students also enjoyed a fascinating talk by Mike Ford, engineer on the Bloodhound Super Sonic Car Team.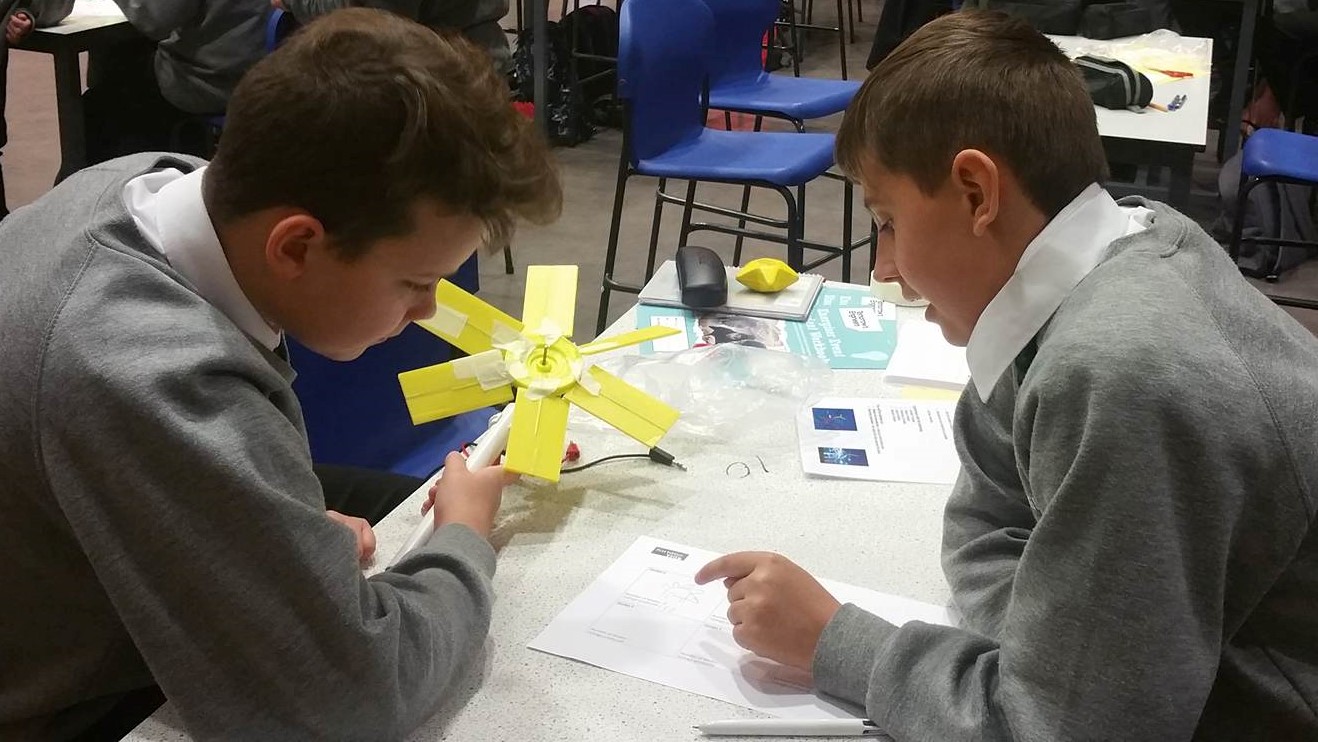 Through various tasters, projects and placements, Ely College pupils will learn more about local employers and local industry. Combinations of visits, talks, 'hands-on' projects and mentoring by engineers and scientists will allow the young people to see STEM subjects being used in practice and give them a taste of working in these industries.
Sam Craven, Science Curriculum Leader, said of these STEM partnerships, "Ely College is committed to ensuring that our students are prepared for the world of work, that they understand the careers that can be available for them and, particularly in the case of STEM careers, the skills and qualification they will need. We work with organisations like the EDT and The Smallpeice Trust to connect with local industry and provide our young people with opportunities that enable them to apply theory into practical experiences, helping them to understand that working hard during education can lead to a rewarding career further down the line."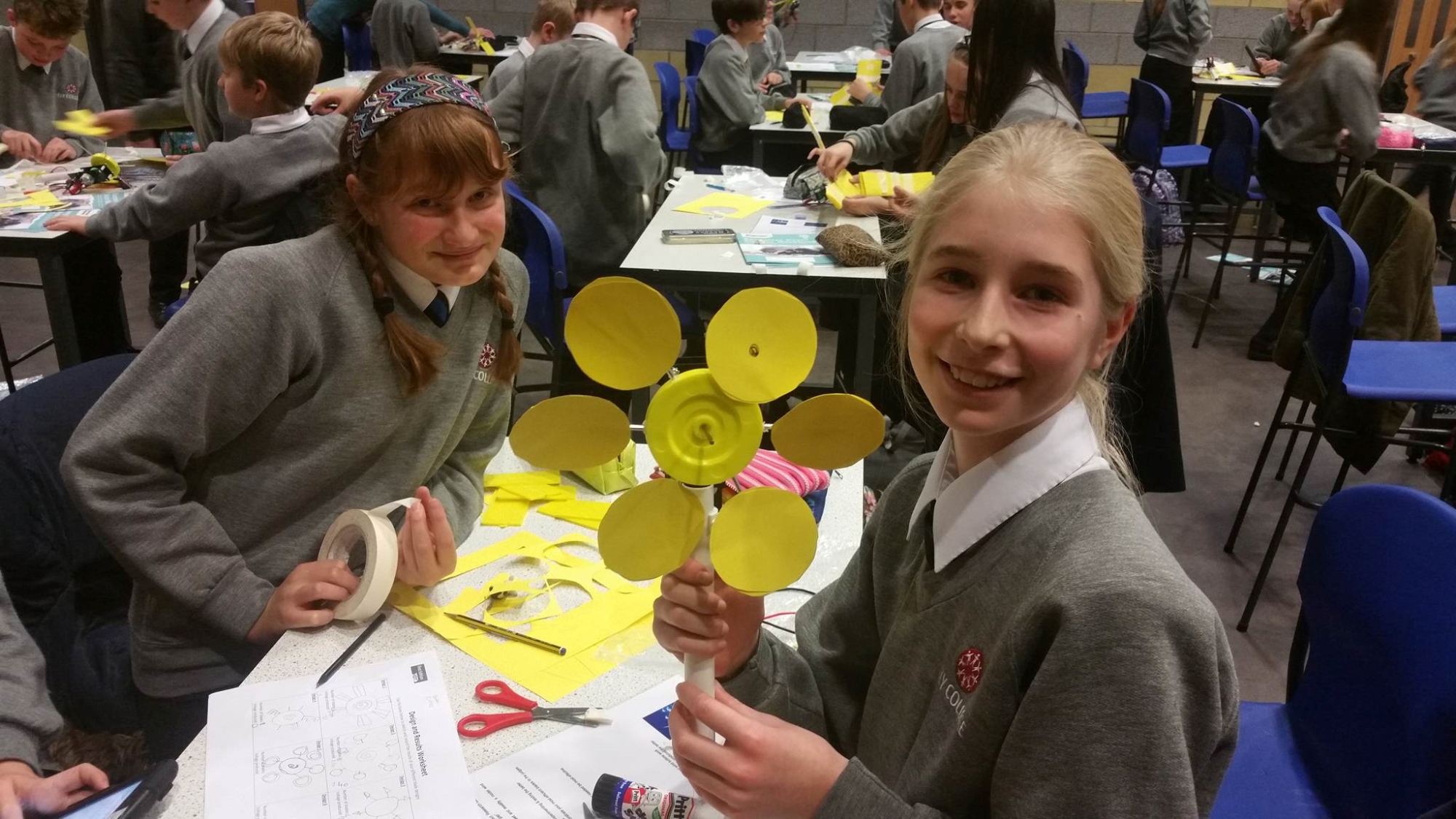 EDT has a proven track record of success, with 30,000 young people being reached across the UK annually through their programmes. Students who have taken part have then gone on to experience success in STEM-related industries and beyond.
Michelle James, Education Officer for EDT, who led the session commented "The behaviour of Ely College students has been excellent. They all got involved in the project and asked challenging questions about energy sources for the future. We are delighted to be working with Ely College in providing their students with the opportunity to participate in activities that will raise their awareness of STEM careers in local industry. It's important for young people to be aware of the future opportunities available to them whilst they are still in education, so that they can make informed decisions about their study options. Giving them an insight into STEM careers and into local industry at a young age can help to raise aspirations and give them hands-on experiences that will help them throughout their studies and into their future careers."
Earlier this year, the college joined Cambridge Meridian Academies Trust (CMAT). CMAT has a strong track record in improving achievement and attainment in the region and the Trust is committed to improving the quality of education and life in the county of Cambridgeshire.