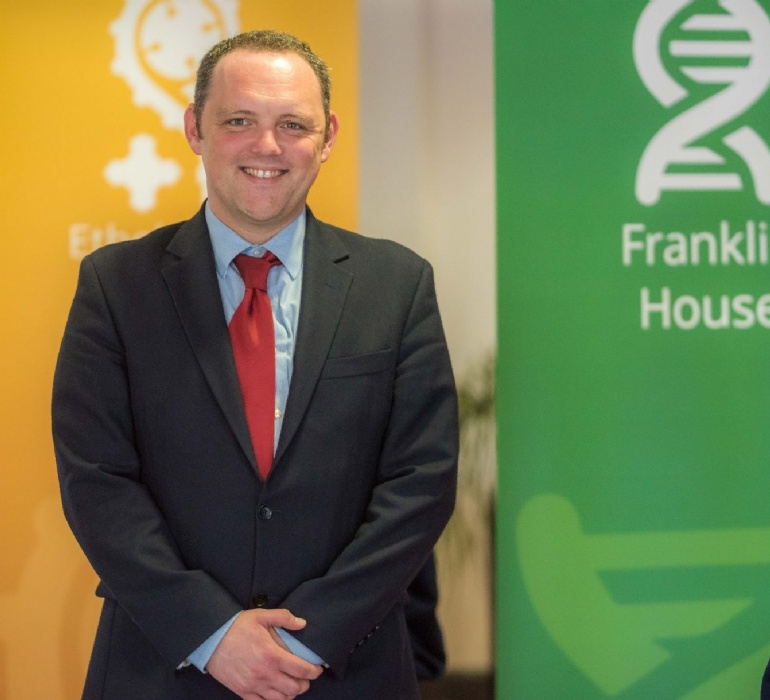 A new principal has been appointed here at Ely College.
Richard Spencer, who has been working in the college since April to lead the transition to Cambridge Meridian Academies Trust (CMAT), said today he was delighted to have been appointed and was looking forward to the challenges ahead in improving educational standards and attainment.
His appointment follows the college's transfer to CMAT on 1 July 2016.
Richard has extensive experience of school improvement, and recently spent a year working as a lead Ofsted inspector in primary and secondary schools throughout the East of England.
He said: "I am delighted to have been appointed as the new principal of Ely College and I am very much looking forward to working with all the governors, teachers, staff, students and parents to make improvements that will benefit the whole community.
"Ely is a beautiful city with a long and rich history and I want to ensure the college is one of which we can all be proud. We are already taking steps to improve educational standards but we also recognise our journey isn't going to be easy and it will take time. But I am very much focused on making sure the college offers all our students a high quality education and the chances to reach their full potential so they are prepared for whatever their next steps in life will be."
Richard joined Cambridge Meridian Academies Trust (CMAT) as Vice Principal in January 2015. The father-of-two was previously the Vice Principal at Impington Village College and has worked for the past 15 years in schools across Cambridgeshire and Hertfordshire teaching English and drama.
Shirley Jamieson, chair of CMAT, said: "We believe Richard's appointment is another really positive step forward for Ely College. He has extensive experience in school improvement and is a serving Ofsted inspector so he understands the work that needs to go into raising standards to good and outstanding. The students and community have been overwhelmingly positive about the changes taking place.
"CMAT already has a very strong reputation for improving schools and we are confident that together we can ensure all our students receive the high quality education they deserve."
Among the changes here at the college will be the introduction of 3-year GCSEs. It means that Year 8 students will begin some of their GCSE courses in September.
A new system of rewards and values will be introduced from September in which students will earn pledge points in lessons and activities for their positive behaviour and actions. These points will feed into the new house system so students will not only be achieving for themselves but also for their 'team'.
There will also be improvements made to the school site over the summer including repainting some areas, new carpets and new toilets.
County and local councillors, business leaders, primary school head teachers and other stakeholders attended a briefing on 1 July to mark the transfer of the college to CMAT.
Richard and the staff at Ely College pay tribute to the outgoing Principal, Evelyn Forde, who has worked tirelessly to serve the students and the College. Ms Forde will remain in day to day charge until the end of term, allowing us to spend time implementing some of the systems and plans we have for September and beyond.