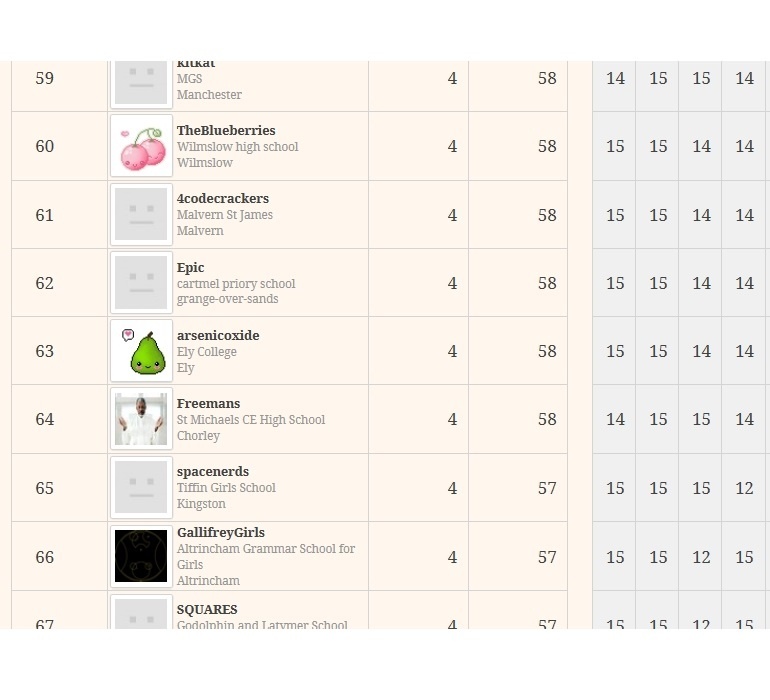 Cryptography Competition
Since the start of the year a number of students from Ely College have been meeting in teams to compete in the 2016 Alan Turning Cryptography Competition that is currently running across secondary schools nationwide. Now in its fourth year, the School of Mathematics at the University of Manchester developed this web-based competition, and now monitors its progress with regular updates to a leaderboard where over a thousand schools are ranked.
With weekly chapters released online, the story follows characters Mike and Ellie, two code-breaking kids who get caught up in cryptographic adventures. Students must solve a number of cryptographic problems as they go through each adventure. The problems do not need any sophisticated mathematics to solve, neither do they require the use of computers. Instead, logical thought and problem-solving abilities are all that is required. Over the course of the week before the next puzzle is released, students work against the countdown to gain the maximum number of points to take them up the rankings.
Meeting with Mrs Szymanski on Mondays afterschool, Ely College has four teams; 'Arsenic Oxide', 'Cypher Pros', 'Rubiks Riddlers' and 'Calculator 5'. These students have shown us some excellent Ely 8 attributes and have even been leading their own learning by challenging each other with further cryptographic puzzles outside of school, meeting up to enjoy the social benefits of team work as well as the brain teasers on offer each week. Earlier this month we had some exciting news for our new Cryptography Club.
The University of Manchester inform us that team 'Rubik Riddlers', which is comprised of team members George Sivyer, Lukas Bonilla, Zach Wymer and Aidan Rogers have won a spot-prize for their quick work during Chapter 1. While there are a limited number of highly sought after prizes for 1st, 2nd and 3rd place in the final rankings, these spot prizes are chosen at random from all teams who have solved each Chapter once the subsequent Chapter is released. Each team member won a £10 amazon gift voucher.
Congratulations to the Rubik Riddlers!
There is much to celebrate amongst the other teams as well. All our student have risen up the leaderboard in the last few weeks with their quick solutions, beating other local schools we know are also in the competition, such as King's Ely and Comberton Village College. Well done all of you! Keep up the good work.
Arsenic Oxide: 63
CypherPros: 164
Calculator5: 278
Rubiks Riddlers: 301
The Mavis Bateys (Kings Ely): 610
Epic Decoders (Comberton VC): 215
The Turinators (Comberton VC): 756
If you are interested in Cryptography and want to learn more, or want to play along with the challenges each week please follow the link here. You don't need to be an expert mathematician or a computing whizz to take part. You just need to be good at problem-solving and thinking logically.