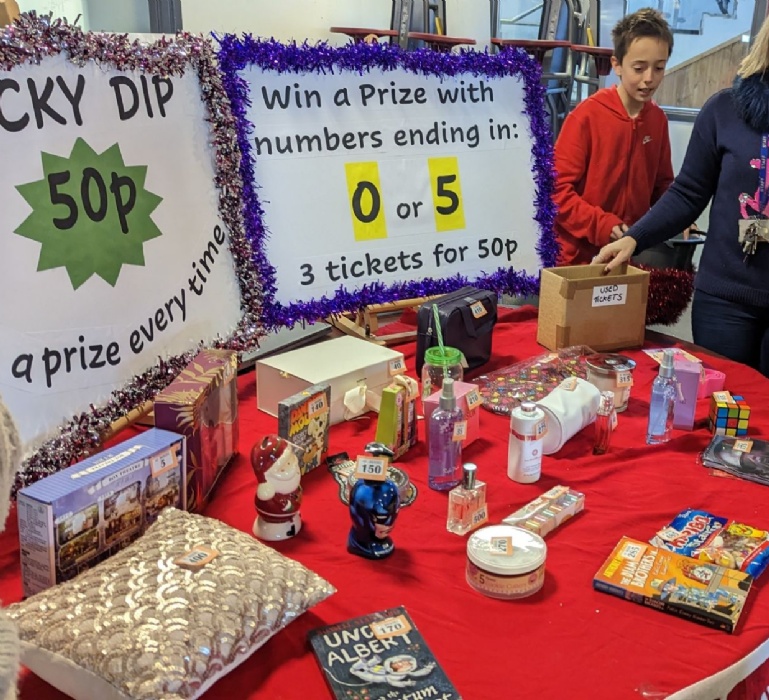 DRUM ROLL PLEASE
With a new year ahead of us, this feels like a great sign of things to come. The vouchers have been counted, the bids are all in, and we have the grand totals from our AMAZING end of term Charities Day!
Thanks to our amazing staff and students... AND your generosity at home for donating so much MORE than the recommended £5... Ely College and Bishop Laney's 'Charities Day' raised an EXCEPTIONAL total of £5671.04!!!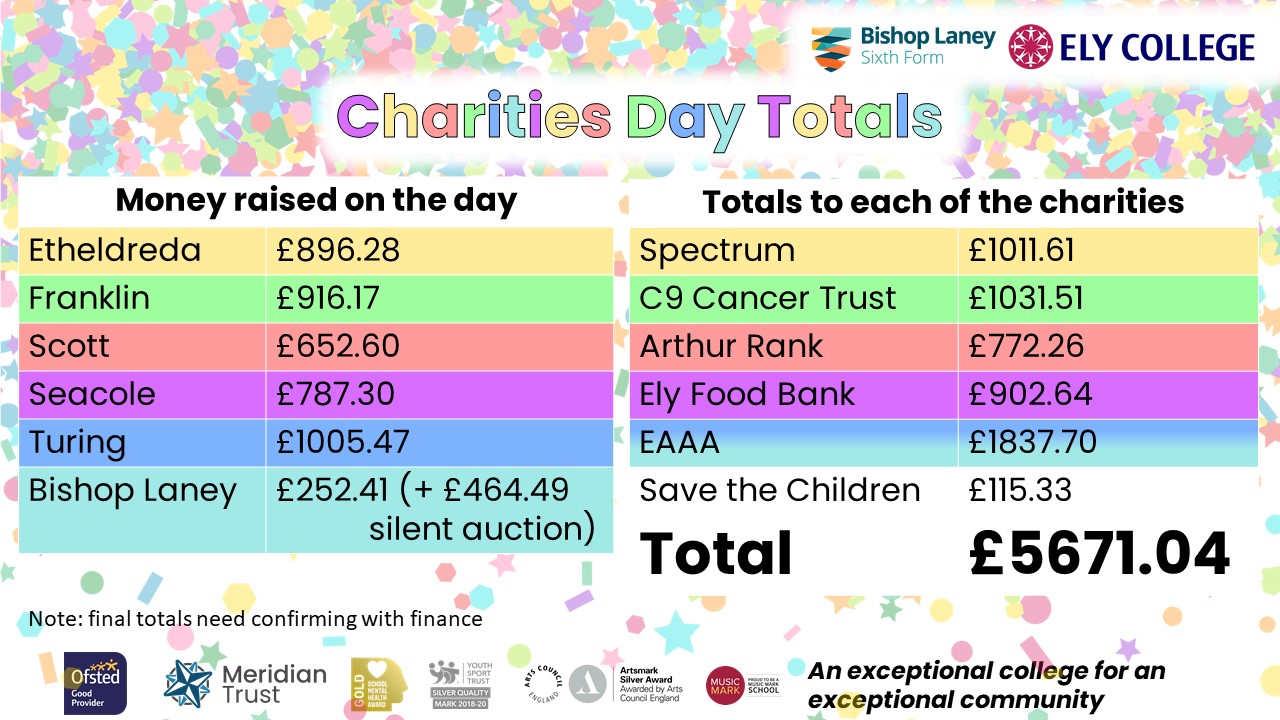 This is the biggest total ever! We are so pleased we can split the 'extra' donations equally over our 5 chosen House Charities as well as Save the Children UK for their #ChristmasJumperDay. It was truly such a fantastic way to sign off on an overall brilliant year.
Well done to Turing House for having the most engaging activities and collecting the most vouchers!
Huge congratulations to everyone here, what an amazing achievement! You have all earn those Giving #PLEDGES! Dr Norton-Berry commented: "Not only is Charities Day important for our role in the community, but also helps to develop communication, empathy and entrepreneurial skills in our students. This is what our PLEDGES system is all about. It was amazing to see Charities Day happen again with full gusto after having to scale it back the last few years."
#anexceptionalcollegeforanexceptionalcommunity #yourlocalsixthform with Meridian Trust
Supporting: Spectrum Addenbrooke's Charitable Trust (ACT) Teenage Cancer Trust Arthur Rank Hospice Charity Ely Foodbank East Anglian Air Ambulance Charity Save the Children UK
Photos below from the day back in December; take a look back at how our student raised such an amazing total with more photos here on our socials: https://www.facebook.com/ElyCollegeMT/posts/pfbid02urpvqwa3HX2VGvaykZy3TYdc5LUHtHBsNjBKioKbhcsRjWA9Ci2A1zZThxpGbSC3l