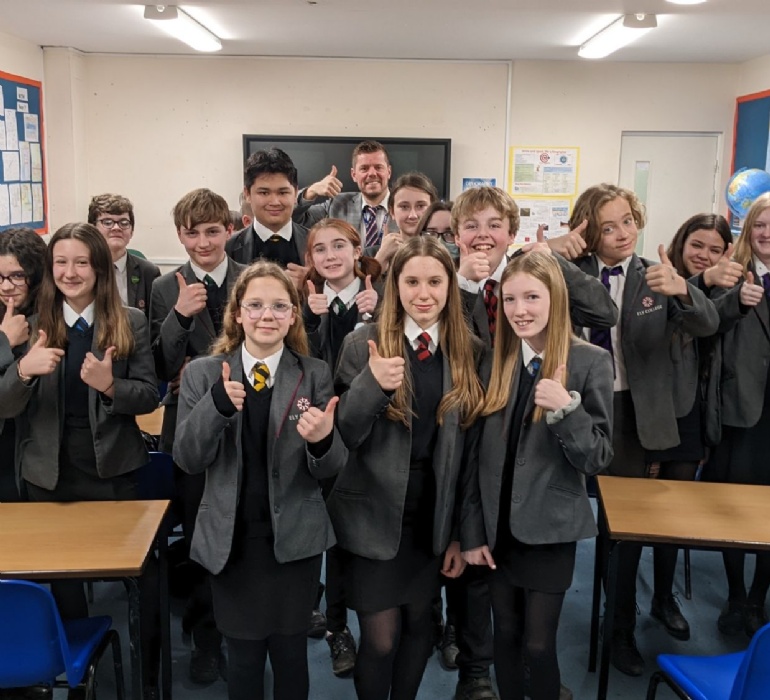 In the latest in our series of guests for our Year 7 to 9 students we were treated to a fantastic virtual presentation and discussion from Dr Mandisa Green.
Mandisa is a prominent veterinary surgeon and the Former President of the Royal College of Veterinary Surgeons.
Her interest in animals was sparked when a young child living in Trinidad. Mandisa recalls helping her family to take care of their chickens, one breed kept for eggs, and another for their meat; as well as a whole host of pets that included cats, dogs and a tortoise.
Her parents supported her on her journey to becoming a vet. Mandisa's career began when she moved back to the UK aged 18, ready to start vet school. Mandisa didn't find university easy but her determination and tenacity got her through. She qualified from the University of Edinburgh Royal School of Veterinary Studies.
Mandisa's philosophy, that she told the students, is "If you really, really want something in life you have to face any adversity that comes along, but what you mustn't do is give up on your dream."
Mandisa was elected to the Council of the Royal College of Veterinary Surgeons 2014-2022 and became its President in 2020. A theme of Mandisa's presidential year was Diversity and Equality, to champion a more diverse and inclusive profession with renewed intention.
We thank Mandisa for taking the time to inspire our students to think about their GCSE choices and future options and CMAT for another fantastic Trust-wide livestreaming event!