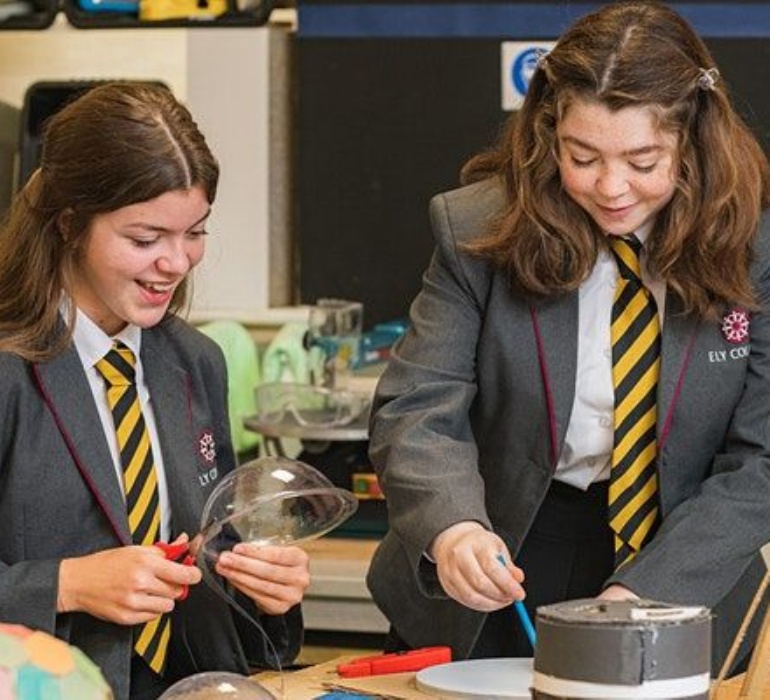 Open Evening 7th October 2021
We are delighted to be able to notify you that we will be holding a face-to-face Open Evening event at Ely College on Thursday, October 7th from 17:30. Mr. Warburton will be holding three Principal talks, he promises to be as brief as possible, and you will have the chance to explore the college on a self-guided tour. You will have the opportunity to meet the staff, talk to students and find out what the day-to-day experience will be like for your child should you chose to request a place at Ely College.
In order to reduce the possibility of COVID transmission during the evening, and in an attempt to protect you, our staff, and students, we have a COVID risk assessment for the evening and would greatly appreciate your support in the following;
The evening is for parents of current Year 6 students only. If you have a child in Year 5 who currently receives SEND support then please contact our SENDCO, Mrs. Kay to enquire about a visit skay@elycollege.co.uk
We ask that where possible, only individuals over 18 years of age who have been vaccinated attend the event
We encourage all registered guests to complete a lateral flow test 24 hours prior to the Open Evening
Face coverings are not required, but their use is encouraged by all attending
We politely remind all registered guests that if they display any of the recognised COVID symptoms on the day of the Open Evening that they must not attend the event
Hand sanitiser will be available on-site, but if you are able to bring your own then we would be very grateful
Please stick to the route guidance around the site and be mindful of not overfilling classrooms. If a particular room is busy then please wait for some guests to move on prior to entering
You can register for free tickets for the evening at the link below.
We look forward to welcoming you on the 7th.