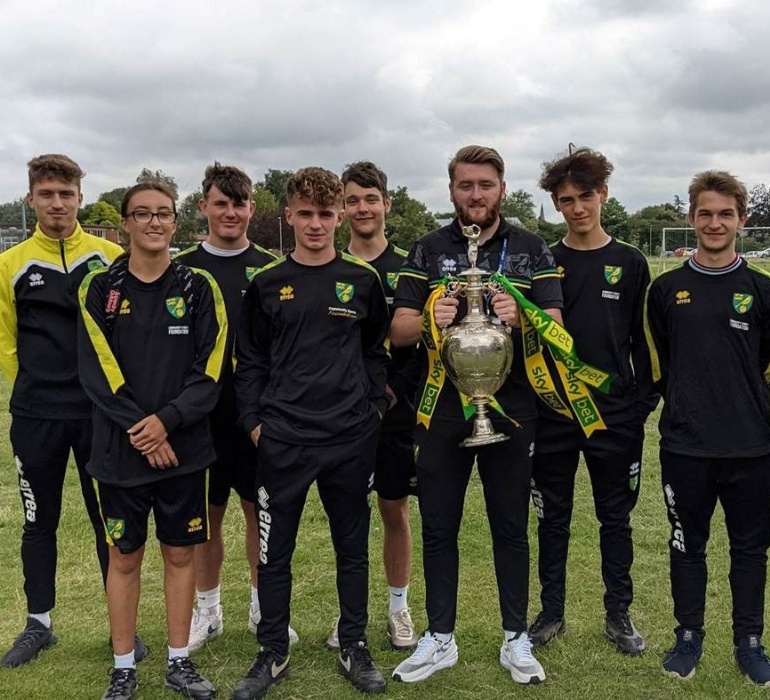 The Official Championship Trophy has been on tour today with Norwich FC Regional Development Programme. Bishop Laney Sixth Form and Ely College were their last stop before the trophy returns home to Norwich City FC. Football and Education at Bishop Laney inspiring the next generation of players! Amazing opportunity!
We recently wrote home to Year 10 students... Make Bishop Laney your choice! #IchooseBishopLaney
Dear Student,
As we approach the end of the school term I would like to make all students aware of the Bishop Laney Sixth Form College Football and Education Programme.
The Football and Education Programme at Bishop Laney Sixth Form College is a fantastic opportunity for male and female students in year 11 and 12 with a passion for football to continue their education in partnership with the Norwich City FC Regional Development Programme.
All players will have the option to study their choice of A Level or Vocational pathways alongside our exciting full-time football programme including daily training sessions and regular fixtures against high level opposition.
Study
Students may choose any A Level or Level 3 education option offered by Bishop Laney Sixth Form.
Giving students the flexibility to continue their academic journey and create opportunities for their future pathway.
Rated as good by Ofsted Bishop Laney has a fine tradition of students achieving the highest possible grades and progressing into higher education and employment.
Education pathways are designed to give students the best possible chance of achieving the highest possible qualifications to support progression to further education and employment.
Train
Players will train 3 times a week with a detailed training programme delivered by Norwich City FC RDP coaches.
Sessions will be largely game related to improve a players technical ability and tactical understanding, allowing them to apply their skills to match days.
All players will receive Individual Learning Plans to provide players with an individual focus to take their game to the highest possible level.
Play
Our teams will compete in a regular fixture programme to give players the opportunity to apply what they have learned in training in a competitive environment.
Teams will compete in an internal fixture programme against other RDP Football and Education Programmes increasing players matchday opportunities.
Entry into futsal competitions to further challenge players technical ability in a competitive setting.
Opportunities
Students can gain coaching experience as part of our junior coaches club.
There will be the opportunity for students to progress into a variety of pathways including higher levels of football, university, USA Scholarships and employment.
Travel on tours and take part in a range of workshops to improve life skills and career progression.
We will be holding a trial session for students interested in the programme on Friday the 28th of October from 10.30 - 1 pm at Bishop Laney Sixth Form College. To book your place scan the QR code below.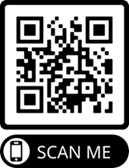 Kind regards
Pip Davis
Norwich City FC RDP Football and Education Manager