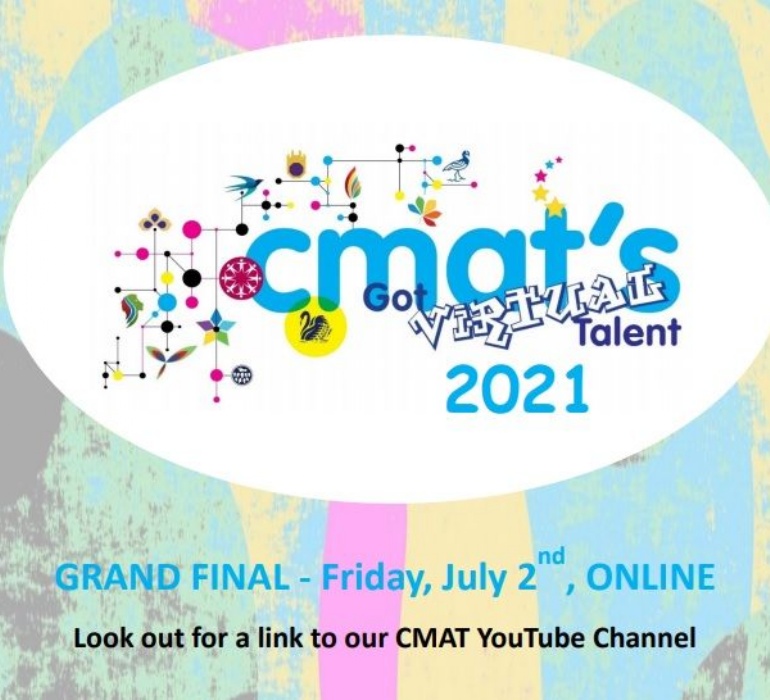 The CMAT Arts Festival kicks off with the Dance and Secondary Showcases this week: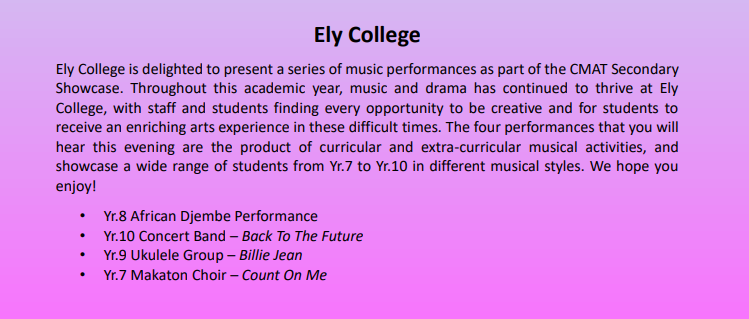 CMAT DANCE SHOWCASE: Wednesday, June 23rd, 6.30pm - https://youtu.be/OP5bnXAcG_o
CMAT SECONDARY SHOWCASE: Thursday, June 24th, 6.30pm - https://youtu.be/pesnVJgyY4M
(featuring music and drama from Ely College groups)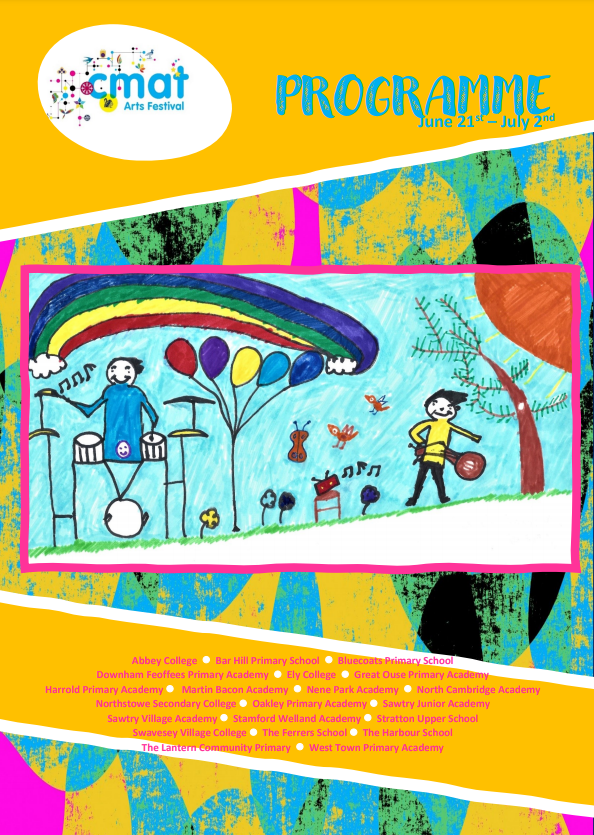 Want to see if your shining star is in the lineup? Additional details on all the online showcases are contained within the attached PDF 'CMAT Arts Festival' PROGRAMME below.
Don't forget, next week is the final of CMAT's Got Virtual Talent! We are so proud to have not one but TWO FINALISTS in the show! Congratulations to them! We have our finger crossed for them both!
Next week:
CMAT PRIMARY SHOWCASE: Tuesday, June 29th, 6.30pm
CMAT's GOT VIRTUAL TALENT, THE FINAL: Friday, July 2nd, 6.30pm
(All showcases are set at automated Premiere time but are subsequently available to watch at a later date).