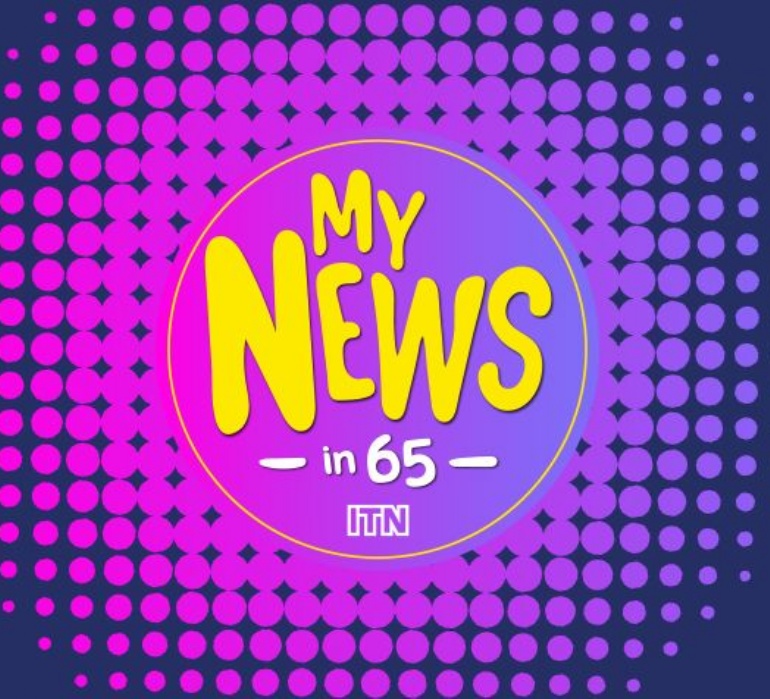 Ely College student Will Maltby unveiled as winner of a prestigious national children's journalism competition.
ITN has announced Mei Gray and Will Maltby as winners of its first ever children's journalism competition, 'My News in 65'.
Gray won in the 7-10 age group for her piece on the Covid-19 puppy boom with Year 9 Ely College student, Will Maltby securing top place in the 11-14 category for his report on children's mental health.
The kids' competition launched at the end of last year as part of ITN's 65th anniversary celebrations. Young people were invited to make a 65-second piece on one of three themes: happiness, change and inspiration.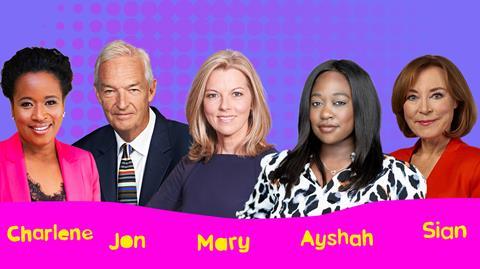 The entries were judged by: ITV News presenter Mary Nightingale, Channel 4 News presenter Jon Snow, Channel 4 News reporter and former BBC Newsround journalist Ayshah Tull, ITV News and Loose Women presenter Charlene White, and 5 News presenter Sian Williams.
The most popular theme among the submissions was change, as children considered the impact of Covid-19 on everything from their school lives, friendships and mental health, to how it has affected their local high street or climate change more widely.
In the 11-14 category, Will's entry looked at the issue of mental health and wellbeing. The judges were impressed with the thoughtful set-up of Will's report and his thorough research, noting how he had carried out a survey of his friends.
Mary Nightingale said Will was clearly interested and engaged in the subject. Sian Williams, a professional psychotherapist, added that he "came across as credible" and "was passionate about the subject."
Will got the chance to catch up with Jon Snow himself last week as they met via Zoom call for a virtual mentoring session, where Jon commended him for his piece. They hope to meet again soon, in person when restrictions ease, as Will is invited as part of his prize, to tour the ITN news room studios and watch one of their programmes being broadcast live. Will is a keen media studies student, who hopes to build on this experience and explore careers in the creative industries in the future.
The community at Ely College is so proud of Will and all that he has achieved. His Media teacher and staff here know that his passion and initiative will be an inspirational example to his fellow students, especially linking opportunities such as this to their PLEDGES.

Filmed at home, Will used his time in lock down to represent the voices of young people on this important issue, raising awareness for mental health as well as furthering his own skills, understanding and gaining national recognition.

Ely College Principal, Simon Warburton added: " Mental health and wellbeing is a key priority for the college and our role in supporting the community. I am thrilled with Will's high quality production and will certainly be looking to him and his considerable editing expertises to polish off any materials I use in the future."
Will has developed a very employable skills set. Channel 4 News presenter Jon Snow commented : "I hope this competition gives children the belief that they can also go out and tell stories now and in the future. I've done it for 44 years and it is a fantastic job. ITN's 65-year anniversary is a brilliant opportunity to encourage children to engage with journalism and I am delighted to be judging the entries."
Another popular theme was inspiration and several children reported on Black Lives Matter or chose to report on inspirational figures in their lives, from their best friends to grandparents.
Another judge, Charlene White said: "I was inspired from an early age by Sir Trevor McDonald and having worked recently with young people making IRL with Team Charlene, I know the breadth of creativity our next generation of journalists possess – and their thirst for truth and passion for questioning."
The shortlisted entries were judged for the originality of the stories, creativity and connection with the audience. Sian Williams added that she was looking for "potential, not video quality. A reporter needs to connect with the viewer with drive and personality, highlighting an issue in a way that feels passionate, credible and engaging."
ITN is the UK's largest commercial news provider making ITV News, Channel 4 News and Channel 5 News. ITN Productions also makes documentaries, sports production and advertising.
The competition will open again with new themes in September 2021 until the end of the year. Winners will each receive an I-pad; a chance to meet judges via zoom and when lockdown restrictions ease, a day at ITN including a tour of the newsrooms.