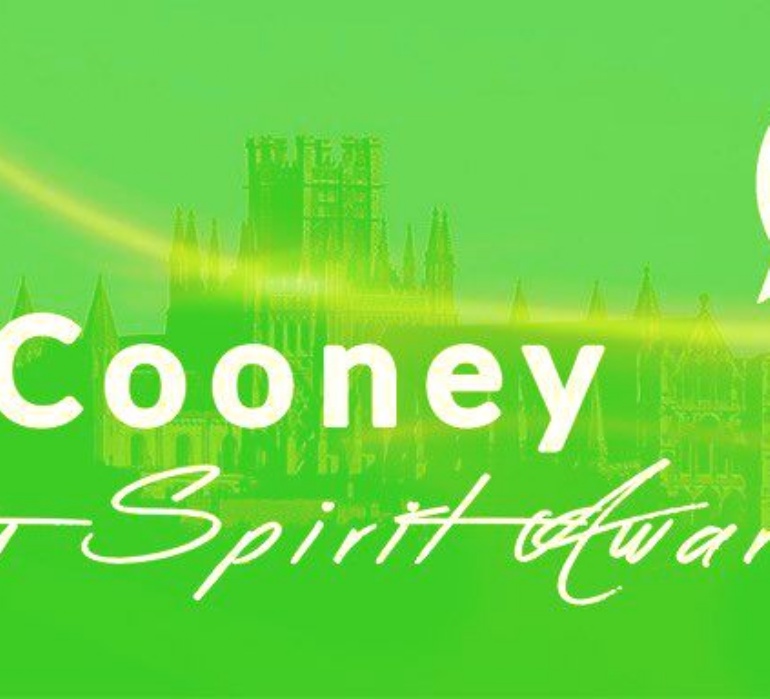 Ely College is delighted to launch a very special award. The 'Mark Cooney Community Spirit Award' is a personal thank you from all of us at the College; year on year it will allow students to celebrate their peers' important contributions to our local community.
Earlier this week, members of the college leadership team met with Spotted in Ely's creator and chief editor, Mark Cooney, to pass on their best wishes for his forthcoming wedding and treatment. The college team surprised Mr Cooney over the video call, informing him of the intention to establish this new award in his honour. It will be awarded each year to students who go the extra mile and do something special for their community, as Mark has done for years.
Restrictions permitting, we hope to be able to return to Ely Cathedral in the summer to host our annual Presentation Evening. A highlight of our summer term, this fantastic event gives us the opportunity to bring together staff, students and families to celebrate the many wonderful achievements of our students.
We have seen that the Ely community spirit is stronger than ever this year, and it is this strength that we hope to pass on to Mark as he moves forward with his treatment.
Executive Principal, Richard Spencer, commented after their online meeting: "Mark Cooney has had such positive effect on our community through his work and management of Spotted in Ely. He has led by example, and this new award will embody the community spirit that he represents. His kindness, talent and enterprising commitment to the city sets a fine example to our young people as they become citizens of Ely."
"This is a small way to show our appreciation for the continued supported from the Spotted in Ely team and their commitment to showcasing the positive stories from our college, and those of our wonderful city."