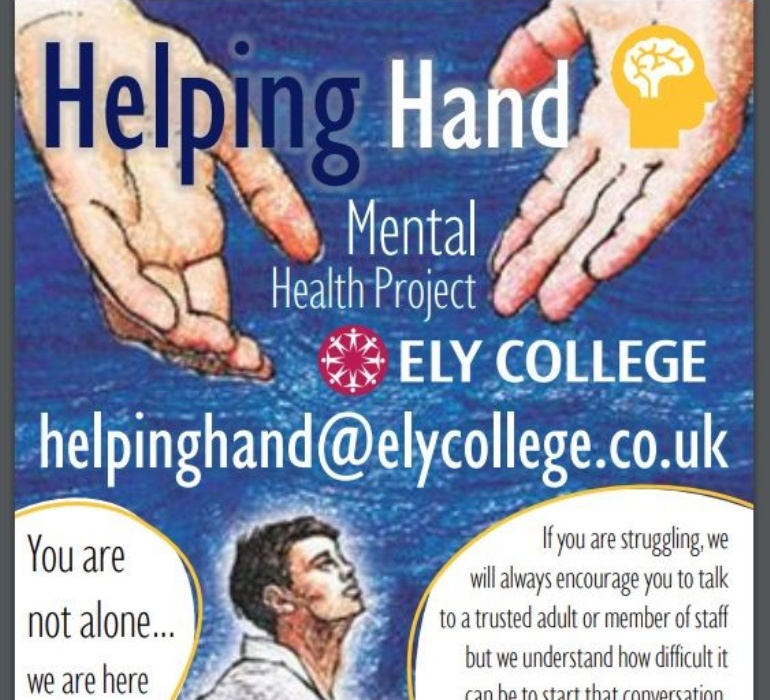 Two of our amazing Student Ambassadors are the think tank behind this fantastic new initiative. We are here to listen. We are here to help. Well done to Poppy and Erin on the student council for identifying some of the barriers young people experience in opening up about their personal well-being.
'Helping Hand' is a new 'student self-referral' email address dedicated to starting conversations and offering support around student mental health. On the other end are a small team of safeguarding officers and students offering peer support.
From daily worries & anxieties in and out of school, to more serious concerns for yourself or a friend, 'Helping Hands' is a confidential point of contact for all students; one that we hope offers a new way to start these important conversations and encourages more of us to open up about mental health and well-being.