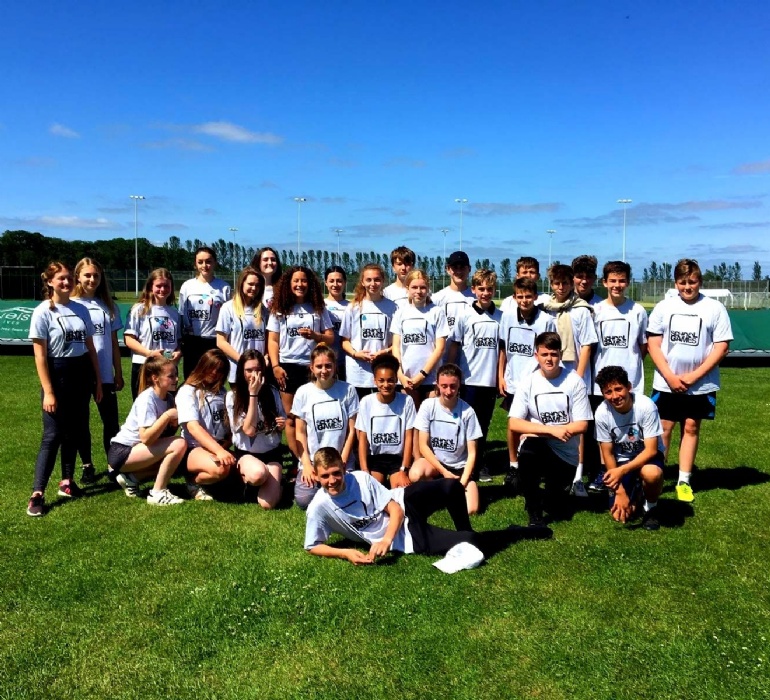 Young Leaders from Ely College recently volunteered at the School Games, run by the South Cambs School Sport Partnership, giving students from local schools across Cambridgeshire and Peterborough the chance to take part in competitive sport.
The School Games offered local students the chance to compete in a variety of competitions and adapted multi-sport activities and would not have been possible to run without our fantastic group of young leaders. Opening the ceremony was our very own Sport Leaders Lara and Henry, alongside Scotland International Hockey player Jamie Cachia; both did an amazing job of helping to create a positive and vibrant atmosphere for all of the students.
Once students had made it to their activities, it was the job of our Young Leaders to work throughout the day with numerous groups of children to teach them new activities, encourage them and above all ensure that they were having fun.
Throughout the day multiple members of staff, who were overseeing the events, were commenting on what an amazing job they were all doing and how engaging and supportive they were with the students. All 28 Young Leaders and our 2 'Masters of Ceremony' were an absolute credit to Ely College, with their positivity, helpfulness and enthusiasm helping to make the games a huge success.