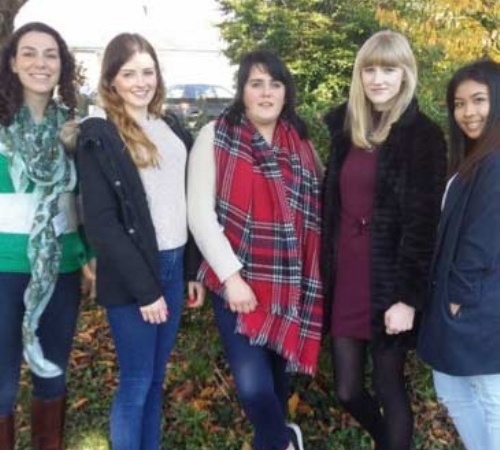 A Level health and social care pupils Charlotte Braybrooke, Jasmine McDonald Richardson, Tempany Jopson, Sophie Leverett, Mai Smith and Beth Lawrence worked with youth engagement worker Rita Nunes to make sure that local people have a say when important decisions are made about their health and social care services.
The result was the 'My Own Mind' report, which launched last week. It gathered the opinions and experiences of 107 young people and identified what they would like to see change, to make mental health support work better for them.
Lynn Riches, a tutor at Ely College, who supported the project, said: "Part of the course involves writing a portfolio on mental health issues and as the girls did this unit it became apparent that mental health is a growing concern both locally and nationally."
Sandie Smith, chief executive of Healthwatch Cambridgeshire, said: "We know that keeping emotionally well and getting help early on can stop people's mental health getting worse.
"This report tells many stories about young people's experiences and the sorts of things that can help them stay healthy and well.
"We will be using this report to raise the issues more widely with schools, the County Council, the Clinical Commissioning Group and other organisations that have a role to play."
She added: "We want to thank the young people who took part in the report for sharing their time and their stories with us, to help improve care."