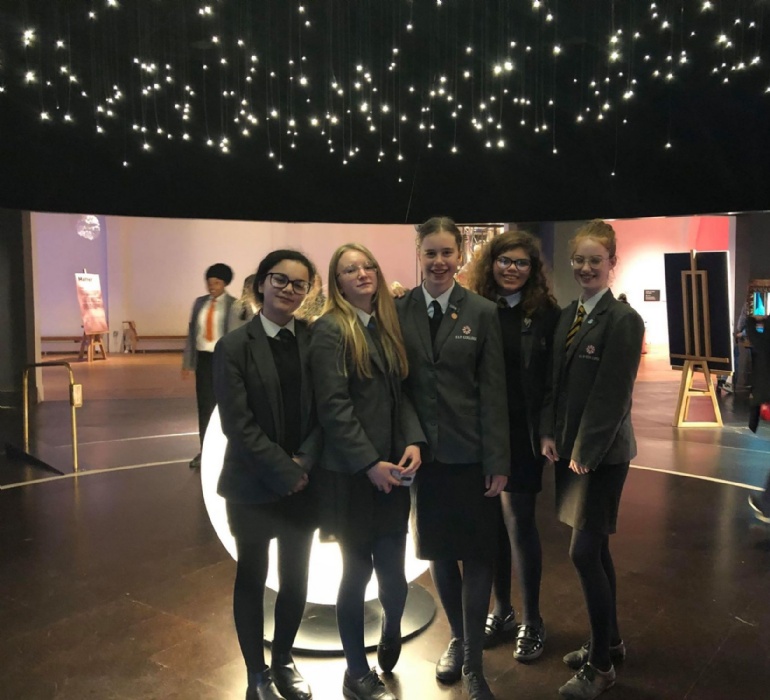 The Maths department took a number of Year 7 and 8 students to the Science Museum in London last week! Along the journey we saw some famous sights: Tower Of London, The Shard, The Gherkin and drove across Tower Bridge.
At the museum students engaged with 'hands-on' maths; exploring friction of different surfaces as we slid down slides, raced to pull ourselves up a pulley, trajectories of water jets and probability as we battled to spray our partners.
The visit ended with Newtons Laws of motion being brought to life with rocket experiments and plenty of Big Bangs. A great day had by all!