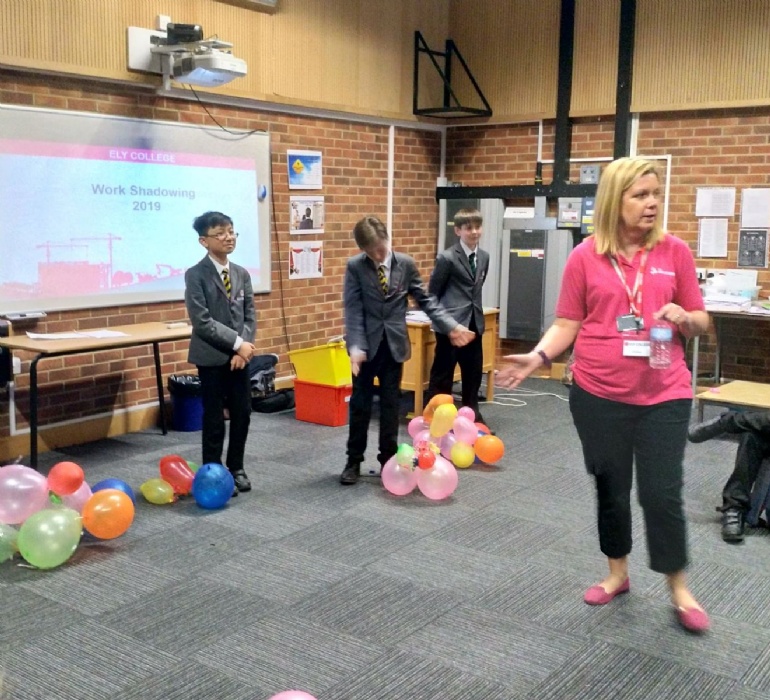 How a fun business simulation run by The Skills Service helped local students to develop vital employability skills, such as teamwork, problem-solving, leadership and entrepreneurship.
Jo and Rebecca from Enterprise East Cambridgeshire recently spent time working with students at Ely College and Witchford Village College, judging balloon armchairs and origami paper ducks.
At first glance that might seem like a very strange thing for an Economic Development team to be doing, but read on to find out how this fun business simulation helped local students to develop vital employability skills, such as teamwork, problem-solving, leadership and entrepreneurship.

Ducks Enterprise Challenge
Year 7 students (age 11 to 12) took part in The Skills Service's Ducks Enterprise Challenge, making and selling origami ducks to a team of 'buyers' from the local business community. One of the aims of Enterprise East Cambridgeshire is to help establish links between local schools and businesses, so off we set to participate in the Ducks Challenge.
Students participated in a manufacturing simulation, running a virtual business with each group member assigned a role in their company:
Managing Director: leading the team
Accountant: managing finances
Buyer: purchasing materials for making ducks
Sales executive: negotiating the best prices for the ducks with external buyers (us)
Production workers: making paper ducks and responding to supply restrictions and changes in buyer demand
Each team then competed with the other teams to see who could make the most profit. The aim was to run a virtual business in teams, using skills that you would find in the business world. The teams had to source stock material (coloured paper) from a supplier using a start up loan. Once they had bought the raw materials they then set up production of their origami ducks. This stock was then sold on to a team of buyers - us. More money was paid for excellent and original ducks whilst less for poor quality.
This process is repeated over five virtual working days, each lasting around 15 minutes, and various problems or challenges are introduced at different stages to reflect real business life and encourage team working skills. Imagine having spent your budget on pink paper only to find the next day that pink is soooo yesterday and nobody will buy the ducks you spent ages making! There were, most definitely, lessons learned. Fines and bonuses were issued at the end of each day to penalise or reward certain behaviours. Winners were duly crowned, with their team having made the most profit.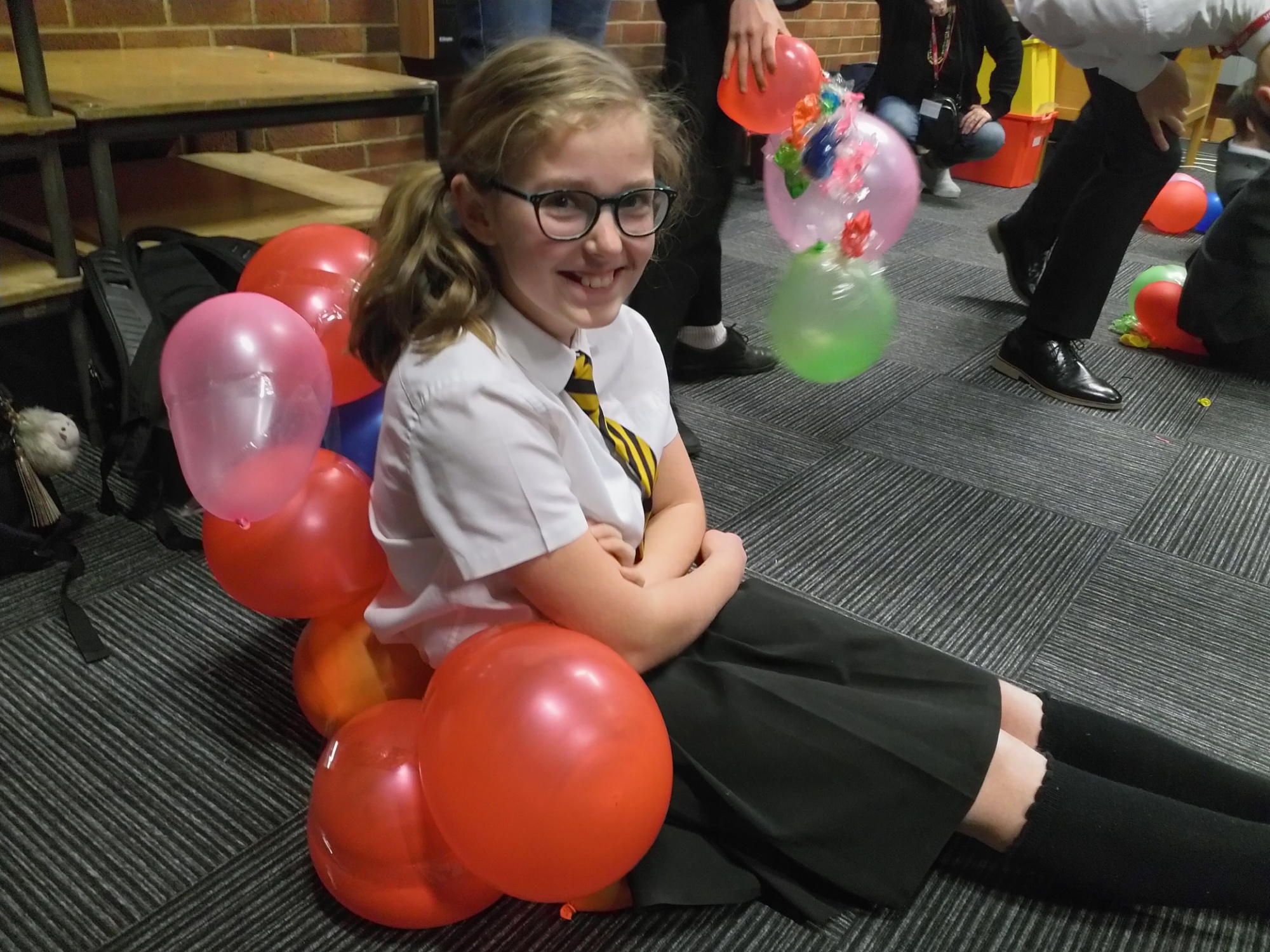 Balloon Armchairs Challenge
As part of Ely College's 'PLEDGES and Futures Day', the Balloon Armchairs challenge also tests the teamwork, communication, planning and lateral thinking of groups of students. Armed with only 20 balloons and a roll of sellotape, each team has to make a balloon armchair, with a base, back and arms. The final challenge involved all teams testing their armchair. The last bottom remaining off the ground, firmly on their balloon based armchair is the winner! The grand finale can be quite a noisy one with some chairs robust, others, well...just bust.
You can only imagine the noise level of so many students during such an energetic and fast paced activity, and the event was a huge success with students all really engaged, gaining confidence and using skills they might not have realised they have. We can highly recommend getting involved with The Skills Service and contributing your business skills to benefit local students. We had a great time and will be back again next year.
For more information on the Skills Service visit www.theskillsservice.co.uk