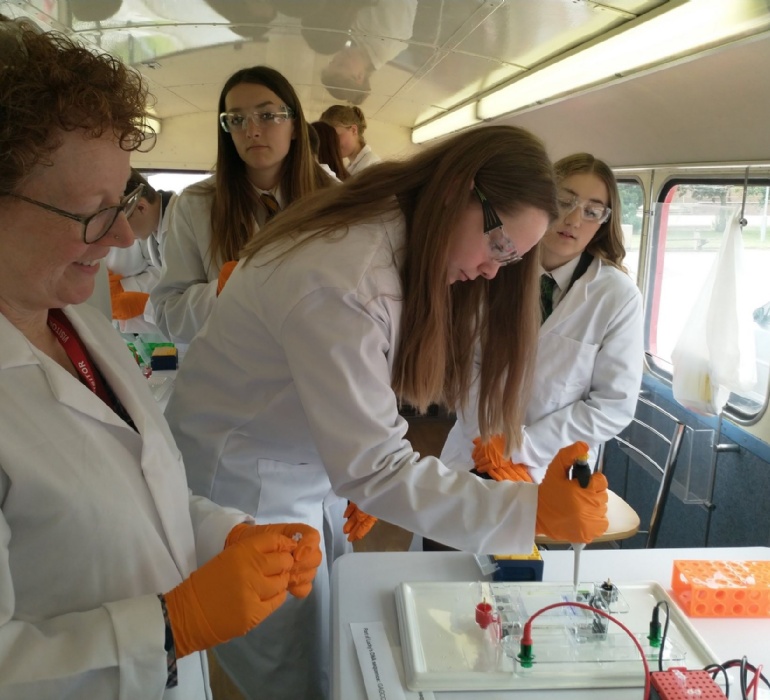 Today the Medical Research Council 'Science Bus' rolled up to Ely College!
As part of the #MRCFestival of Medical Research, our KS3 students enjoyed interactive learning with real University of Cambridge researchers as they showcased their work! The summer festival is now in its fifth year, travelling across the UK and areas of Africa, sharing their science to educate and inspire by involving the community to gain new perspectives.
The teams offered up some fascinating insights into DNA, genetics, biomarkers & so much more! They were impressed by students level of knowledge and how they engaged with the activities. Part of the festivals mission is to attract and inspire new talent to the field and event's like these for young adults really helped them gain a glimpse into a researcher's world. Ambitious Ely College students were keen to ask career-related questions to explore their future options.
Ely College feel exceptionally lucky to have built links with the Medical Research Council and be on the doorstep of some world class science! A huge thank you to MRC Epidemiology Unit and MRC Metabolic Diseases Unit for sharing their knowledge with our students!