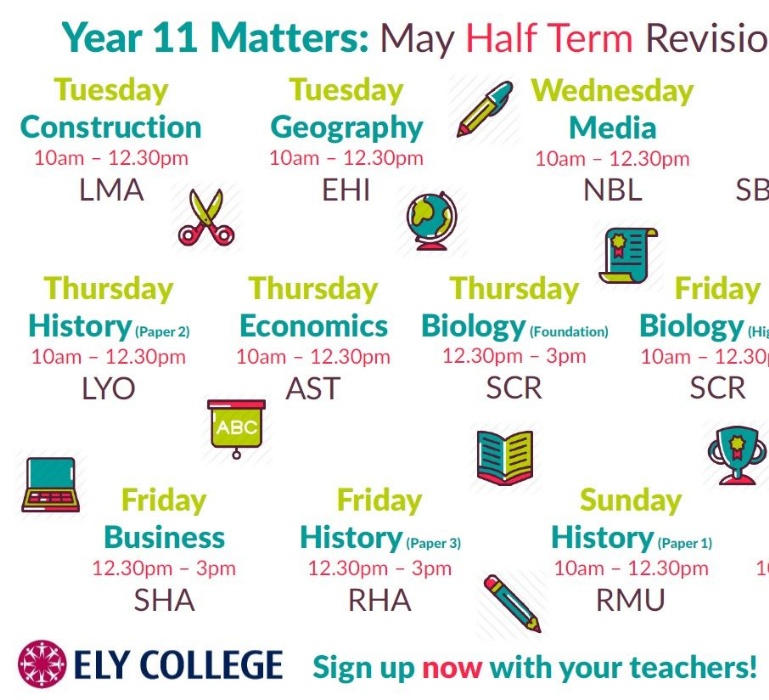 Please find attached the revision sessions running over the May half term holiday. We hope Year 11 students will be in attendance and find the sessions useful. There is no requirement for students to wear uniform. They should arrive promptly so that they can be accompanied to the sessions.
For those sessions that run Tuesday to Friday, students should enter the usual way. On Sunday 2 June, students should meet at the Bishop Laney Sixth Form entrance which is where the sessions will occur.
Morning sessions are 10-12:30 and afternoon session are 12:30-3.
Students have been wonderful in this first full week of exams and we are confident that this will continue next week. We are encouraging Year 11 to have a rest over half term so that they are on their best form for the two weeks that follow half term too. If you would like to discuss anything, please contact me directly.
Mrs Mustill
Remember some of the top tips and advice you've been given...