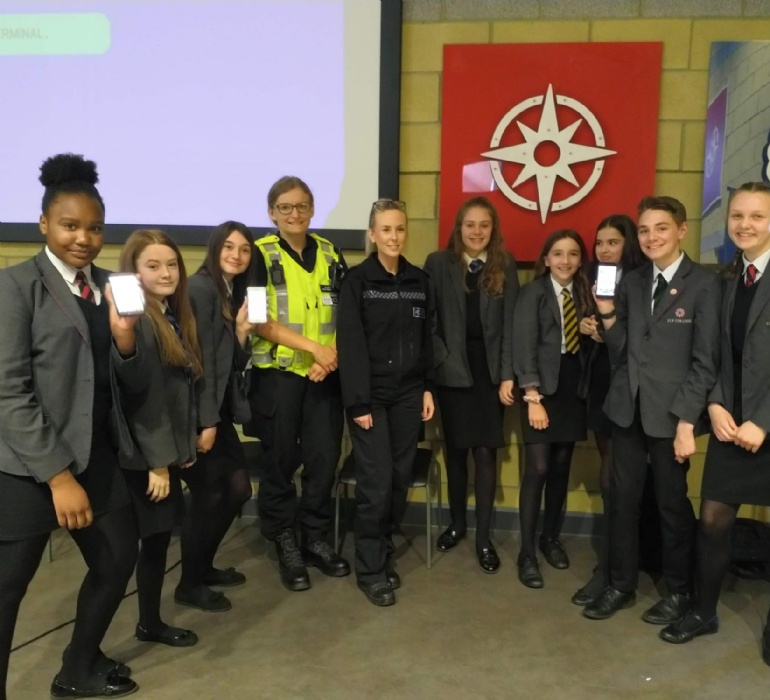 Yesterday was a another fantastic #PLEDGESandFuturesDay ay Ely College and a great way to celebrate the last one of the year in style! Here's a recap of the day and a big shout out to our staff and external speakers who make the day so engaging and meaningful to our young people!
Year 7 worked in the hall most of the day with Learn 2 Earn activities, provided by Young Enterprise. Students worked as a year group, empowering them to make informed decisions about their future careers and finances.
Year 8 completed a series of Citizenship sessions including:
• Safety for School, led by Sgt Phil Priestly and his team at Cambridgeshire Constabulary. Introduced by Lucy Frazer MP, they cover conflict resolution, Cyber Safety, County Lines and Knife and Gun crimes.
• Work Shadowing preparation, led by The Skills Service including team building fun with balloon armchairs and other citizenship, diversity and British Values sessions.
Year 9 celebrated the diverse nature of our school community. Led by our amazing Ely College staff, sessions took a closer look at their home nations, including culture, sport, food and festivals.
Year 10 were lucky to get a tour of Anglia Ruskin University followed by a series of workshops on Higher Education in school. Perfect as they start to think about Post-16 options and life after school.
Year 11 showed amazing commitment to their revision schedules and took the day to focus on exam preparations, working on their core subjects. They appreciated the time to take a deeper look at various modules.
Please do consider building on this all-round fab day at home; ask questions about their thoughts or feelings on what they learnt yesterday, and continue those key conversations about their safety or the PSHE skills they need as they manage their lives now and in the future.