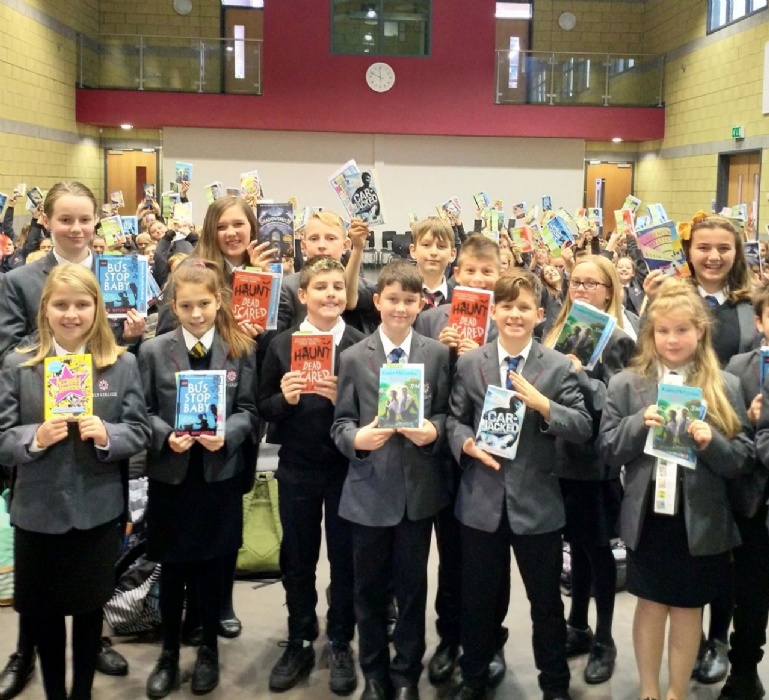 This week, as students at Ely College were welcomed back after the half term break, a special assembly hosted by Ms Shaw and the English department saw every Year 7 student get a FREE book.
Thanks to the Bookbuzz reading programme run by the UK's largest reading charity, Book Trust, each student was given the opportunity to choose their own book from a list of selected fiction titles with the aims to encourage and inspire a love of reading for pleasure.
Ms Shaw, Manager of the Learning Resource Centre (LRC) explained: 'At Ely College we feel reading for pleasure is important and by reading regularly, both independently and during dedicated time, students are able to fulfil their potential. Bookbuzz has really boosted the reading culture in school and we hope parents will encourage this at home'.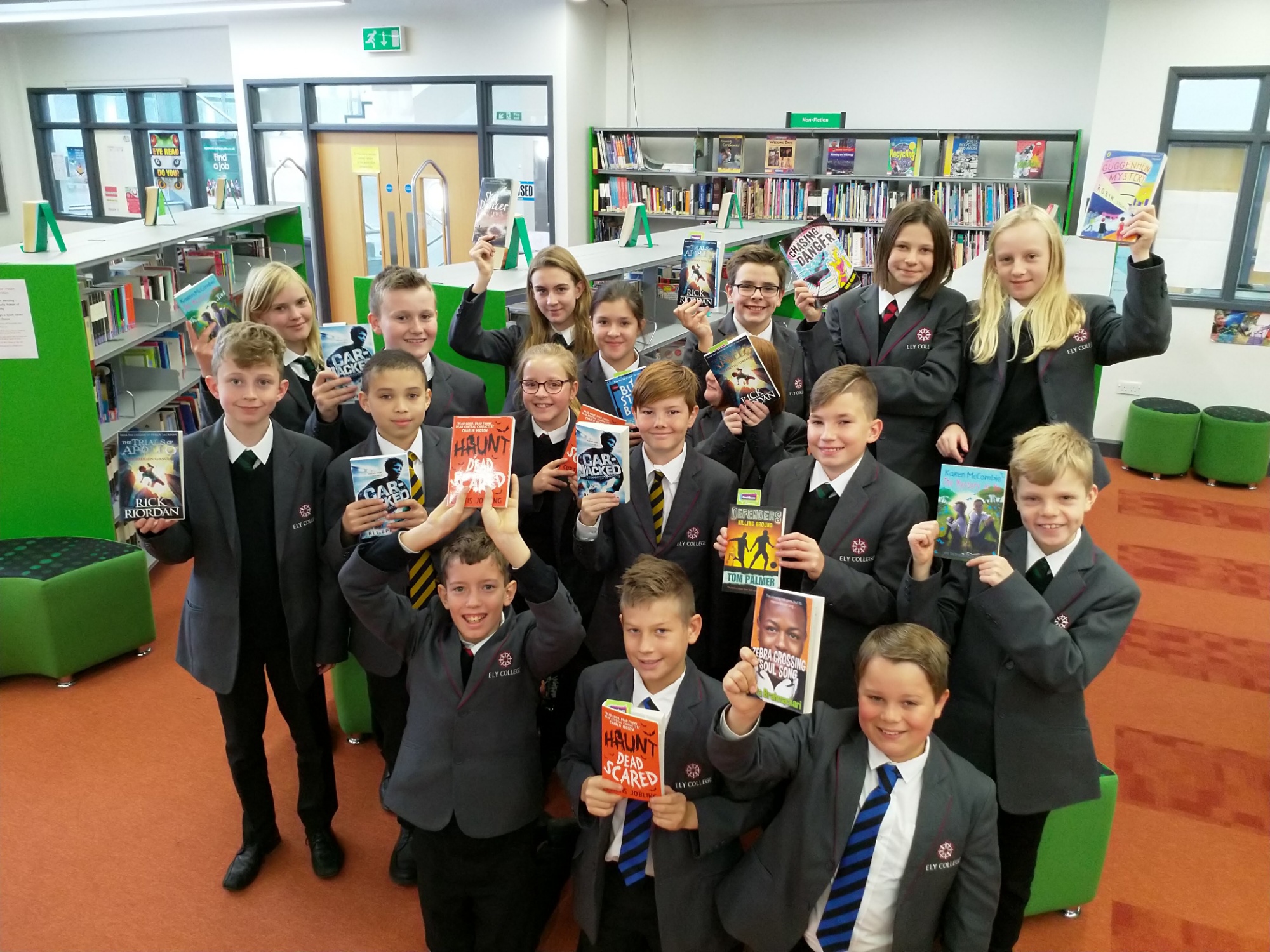 These books are now theirs to keep free of charge, and come with a series of linked activities and challenges to complete as part of student PLEDGES. Swapping title with friends, exploring new genres and reflecting on their reading is all encouraged. By entering fun inter-house competitions, including a design challenge and being photographed reading on location students are able to earn PLEDGE points.