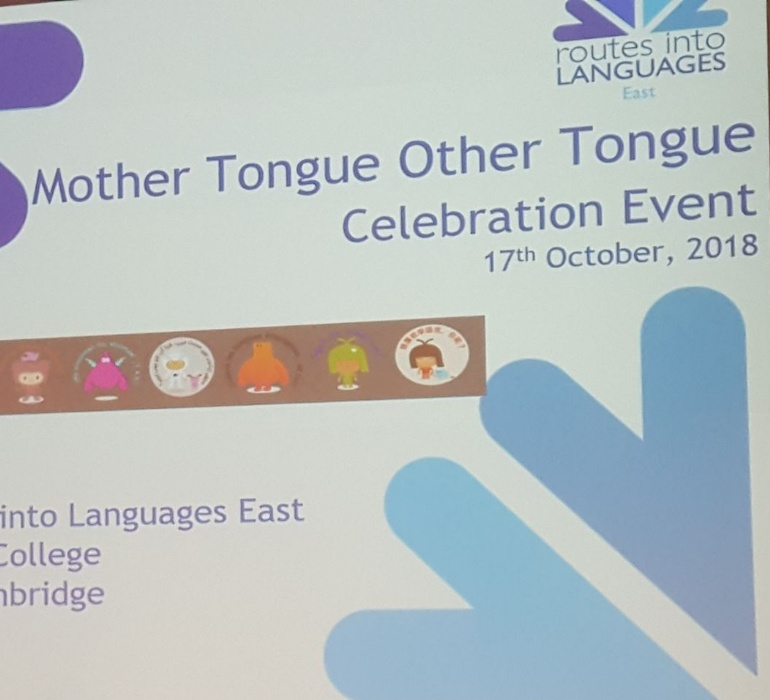 Just before half term, EAL Co-ordinator Gosia Bates accompanied four Ely College students to Murray Edwards College in Cambridge for the Mother Tongue Other Tongue 2018 award celebration.
Mother Tongue Other Tongue is a national project, led by Poet Laureate, Carol Ann Duffy with a poetry competition for 11-16 year old Modern Foreign Languages (MFL) and English as an Additional Languages (EAL) students, run in this region by Routes into Languages East.
Four of our students were shortlisted for awards and all of their poems are now published in the competition's anthology. This year there were 99 entries from 14 schools in the East region in 22 languages.
Huge congratulations to Tymek Niewodniczanski who was a winner in Year 7 category. His parents also attended the award night and as a college we are so proud of the hard work and passion all of our EAL students have shown by entering their thoughts and poems into this annual competition. Well done to all involved and huge thank you to Mrs Bates for her support!