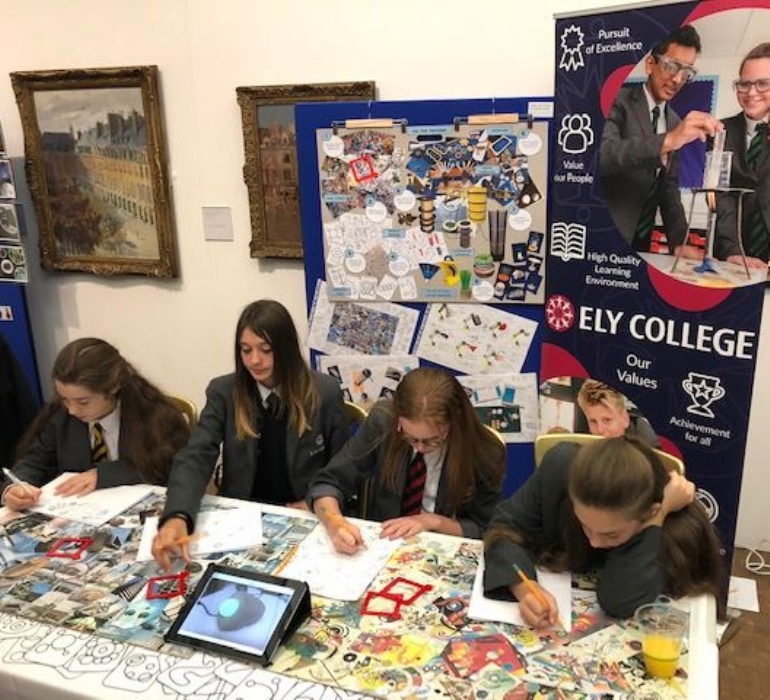 Year 8 students from Ely College were invited to showcase their exceptional work at the Design and Technology Association conference in Birmingham on Monday 1st October. The conference aimed to influence government policy on how we train the next generation of British designers and engineers.
Enjoying keynote speeches and panel discussions at the event hosted at the Birmingham Museum and Art Gallery, four students, who had previous won awards for their work on the Asthma Design Challenge, met with influential leaders across the education and design technology industries. The event set out a vision for how design thinking can be embedded within our education system, equipping all students with the knowledge and skills required to confidently face the challenges of the Fourth Industrial Revolution.
Focusing on what we should be doing to inspire more young people to study design and technology as a route into careers in the design industry, engineering and manufacturing, Ely College students demonstrated a range of creative digital and technical skills to captivate delegates. The college was asked to showcase how students use techniques to remove design fixation, demonstrating how they create abstract drawings using a range of visual stimuli and by what means sketch modelling can be used to both design and test possible outcomes.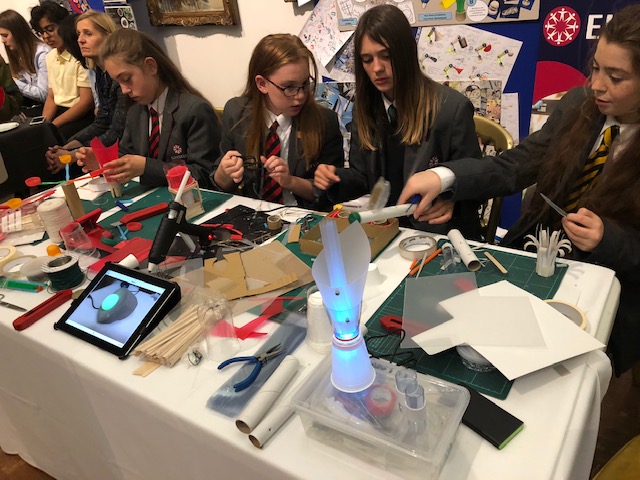 Their showcase reinforced the message that design and technology should be an essential curriculum option; a 'life subject' for all students, supporting policy intent on creating more high-tech engineering and digital opportunities in a society that is increasingly reliant upon technology.
The delegates and organisers at the conference commented on how well the students represented the college. Teacher of Technology at Ely College, Mr Bausor commented: "The showcase has been brilliant and their attitude and focus was exemplary throughout the day."