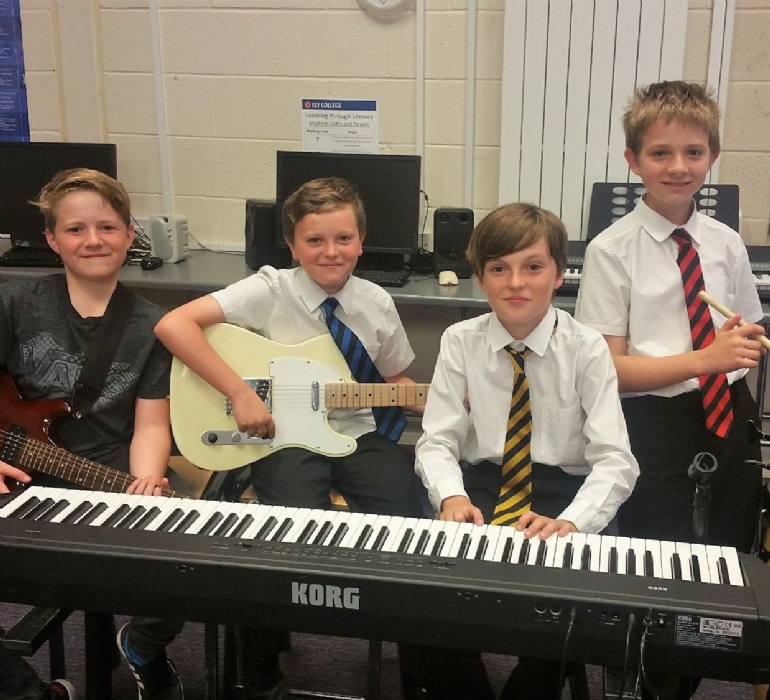 Starting this term, a group of lucky Year 7 Ely College students will be benefitting from the generosity of THE LLOYD-REASON FOUNDATION. A talented delivery team of tutors will work with four selected students in Year 7 who have shown the potential and willingness to develop their interest in learning and playing a musical instrument.
Over the next school year, THE LLOYD-REASON FOUNDATION will fund ongoing weekly tuition, as well as providing each student with a brand new instrument. Students will learn to play together as a band over a series of workshops, and will be given the opportunity to record in a professional recording studio, shoot a music video and, at the conclusion of the year, to play a live performance.
Ely College Principal, Richard Spencer, said: 'We are delighted to be working with the Lloyd-Reason Foundation on this exciting project. Their generosity will hopefully spark a great collaboration. We are keen to encourage even more of our students to take up a musical instrument, and look forward to watching these students develop as individual players and, hopefully, as a great band!'
Professor Lester Lloyd-Reason ended: 'The Lloyd-Reason Foundation aims to give disadvantaged young people access to music tuition, instruments, recording studios and live performance and in Ely College we have found the perfect partner to help us deliver on this mission. We believe that together we will succeed in transforming and enriching these young lives through this very exciting initiative.'
Pictured are students Jan Dietrich, Ralf Dodd-O'Brien, Tom Rees and Wyatt Sharpes-Edwards with staff and tutors at the launch of the project on 11th July.