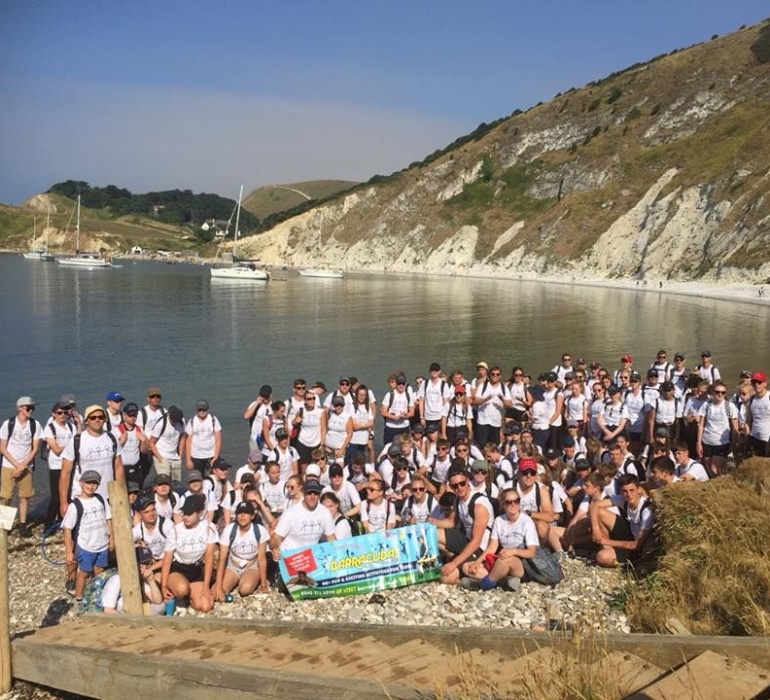 10 years on and Ely College students still taking on the Jurassic Coast to raise money for Local Charity
In July 2008, a small group of students from Ely College took part in the first Dorset Walk. Ten years later, The Malcolm Whales Foundation is going from strength to strength as the students and staff at Ely College continue to support this epic fundraiser.
The walk, which is organised by The Malcolm Whales Foundation, has just completed its 10th Dorset Walk. Students of Ely College and the community around Ely, have played such a huge part in its success, in terms of the number of participants and the money raised. Ely College continue to inspire a large number of participants from the college on a yearly basis. £150,000 has been raised over the 10 years and provided crucial funds for charitable causes linked to Cancer, especially within children.
Ely College students tackled the famous Jurassic Coastal Path walking just over forty miles in three days, starting at Weymouth and finishing at Knoll beach in Studland. They battled against steep climbs and descents into Durdle Door, Lulworth Cove, Tyneham and Kingston villages.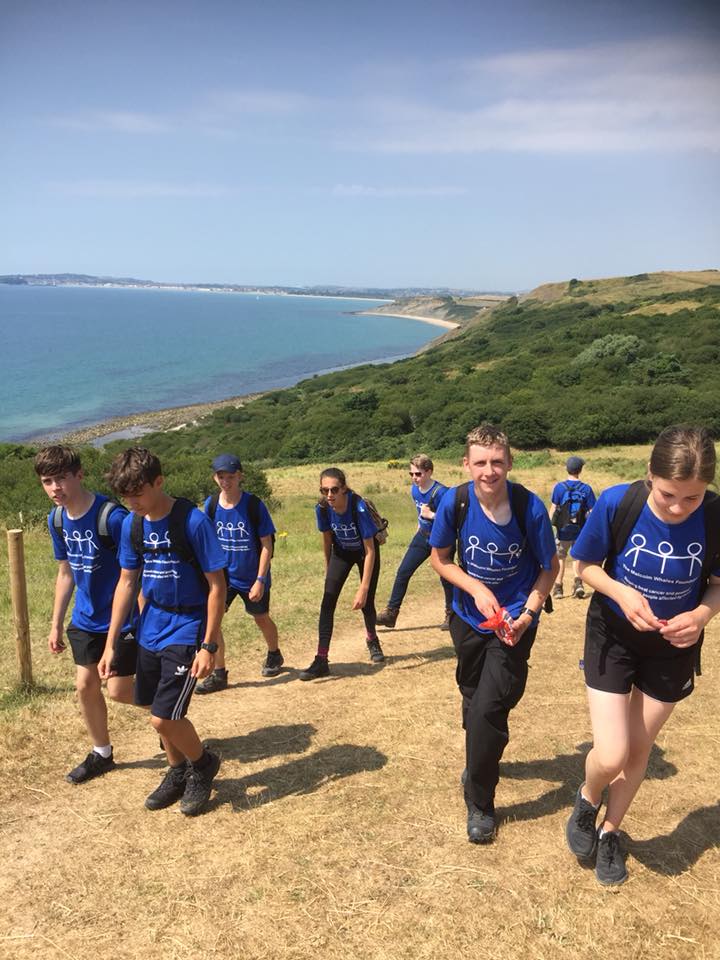 The money raised gives light relief to families affected by cancer and help them to rebuild their lives, through holidays, granting of wishes and outdoor activity weeks in collaboration with other local charities.
Stuart Patman, at Ely College and Trustee of the Malcolm Whales Foundation, said: "It was fantastic to see so many of our students participating in The Malcolm Whales Dorset Walk this year, which for me has been the best yet. It was a great opportunity for our students to meet new people and experience something truly inspirational as well as physically challenging. As part of the walk, students teamed up with staff and students from other schools, and adults and families linked to the charity as well as other charities. They had the opportunity to meet first hand the people who have benefited from the fundraising they were part of."
"A huge thank you goes to the staff involved in organising the trip, the students for their determined efforts on the walk and the parents for showing exceptional support prior to and during the walk. I would also like to thank Ely College for its continued support of the Walk as well as the wider community who support it with sponsorships, donations and encouraging participation form the generations coming through. It is lovely to feel the community come together and get behind the charity, allowing it to grow the way it is."
Follow the photos and LIVE videos:
Visit the website and donate: http://www.malcolmwhales.co.uk/