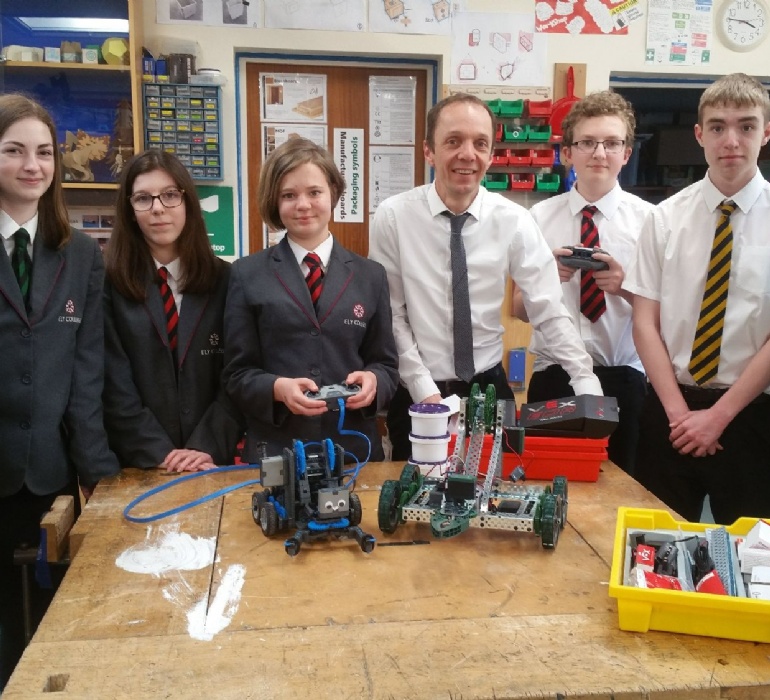 East Cambs Robotics is an initiative set up by a local automation engineering company, Innomech, to help inspire the next generation of young engineers. Working in line with the year-long government campaign 'Year of Engineering', Innomech are passionate about tackling the engineering skills gap.

Three local schools, including Ely College, have been provided with robotics kits to participate in the VEX EDR competition; a globally organised robotics competition with 20,000 teams across 45 countries.
A group of our students have taken up the challenge and the first robots are already underway! The first VEX East Cambs schools event, involving Ely College, Soham and Witchford is set for 10th July at Ely College. We are so excited to host or fellow East Cambs schools and partners in industry. This competition event will involve three challenges – volleyball, basketball and cube stacking. From September 2018 the teams will participate in VEX EDR 2017-18 regional competitions, with the possibility of progressing to national or even world level.
While Innomech have given our team an amazing start and will continue to provide help publicising their achievements, it will be for the team to support themselves through fundraising. Sponsorship will be the main source of income, so if any individual or company could help support this incredible opportunity for young people please get in touch with Mr A Fisher: afisher@elycollege.co.uk
You can also follow these robotics events on Twitter: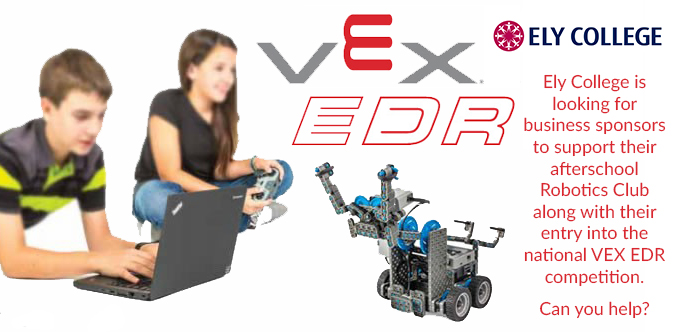 Check out how our teams are doing so far: