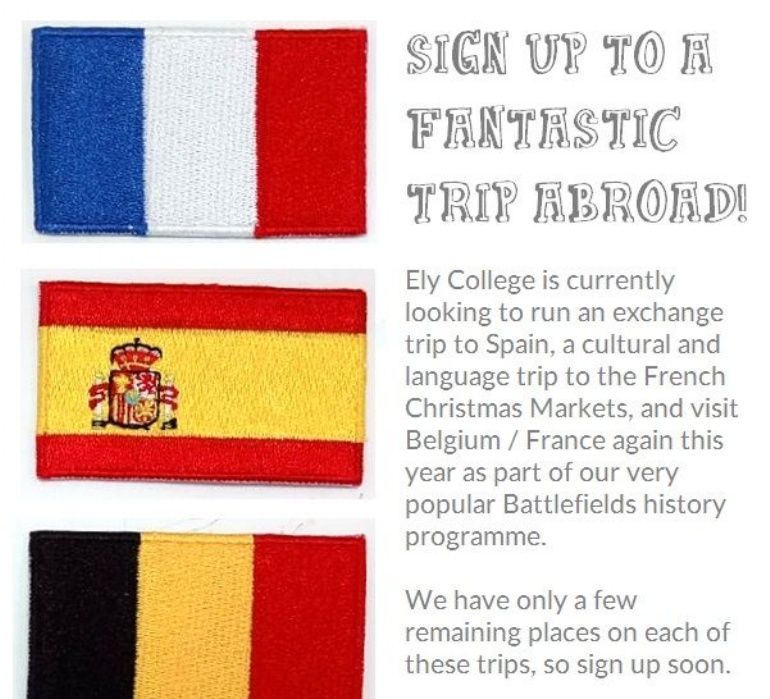 🌍See the world! Travel & explore as you learn! 🗺️
Last few places on the Battlefields, French Christmas Market & Spanish exchange trips are being snapped up. Get your permission forms in quick! Wonderful trips organised by our passionate staff who feel these trips could really benefit any student studying languages and history!
Check out the letters send home on our website here: http://www.elycollege.com/letters
Our German exchange to Italy is leaving THIS WEEK and we look forward to reporting back to you the successes of the trip.
What do the following have in common?
Llama trekking
Tobogganing
German Karneval celebrations
Venice masks and costumes
They – and more! - are all part of the exciting programme which the German Exchange students will be enjoying shortly. Ms O'Reilly-Turner is taking a small group of students from Years 9-11 to Bozen (Bolzano) the capital of South Tyrol, a German-speaking autonomous region in northern Italy. We have partnered with the Sozialwissenschaftliches Gymnasium in Bozen which is a German-speaking secondary school which specialises in social sciences and tourism. They will all be staying with host families and enjoying the sights, sounds and experiences of life lived in the German language, but taking place in Italy. The students will also be attending lessons in their exchange partner school for a couple of days.
Watch out for regular updates on their adventures! Check out Facebook for regular photos!