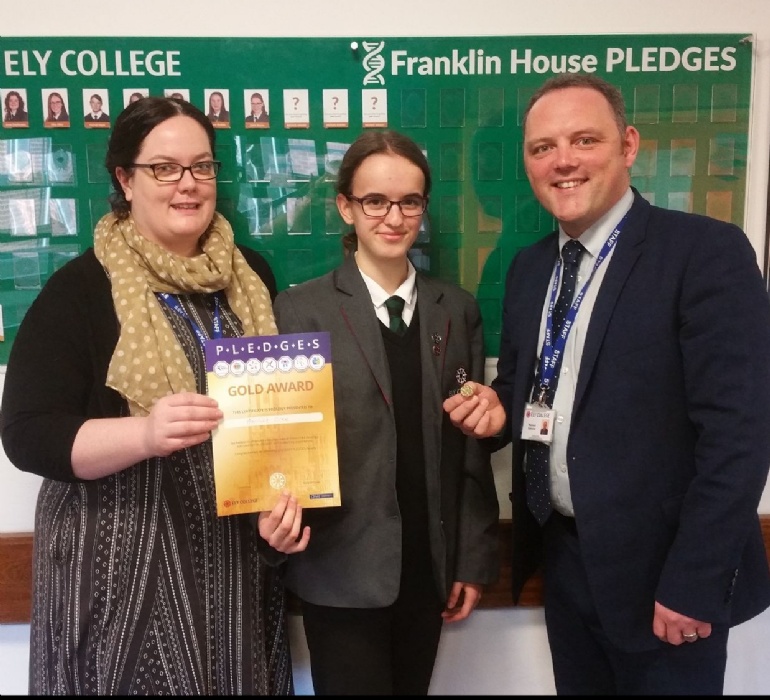 Au-some news! A hard working Franklin House student has become the first ever to achieve a Gold PLEDGES accolade. This comes just 12 months since the academy officially rolled out the reward and behaviour system at Ely College.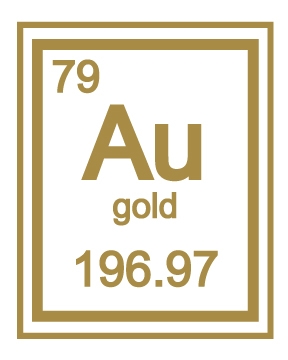 Harriet Cree in Year 11 took part in a number of activities to achieve her Bronze, Silver and Gold PLEDGES. These included participating in the student council as a student ambassador, raising money for charity through events and fundraisers for the Kenya Project, assisting the school with consultations and parent's evening, and heading up a student voice feedback project.
Speaking about her achievement, Harriett said: "It's so great to see that all my hard work has paid off. I have enjoyed working towards my PLEDGES and I'm excited to continue to challenge myself further and help others with their PLEDGES." Adding to her PLEDGES points 'beyond the classroom' was the secret to her success, with her community action via the local Scouts all counting. She added: "The Gold PLEDGE means a lot, and I was surprised at how quickly I achieved it. Working with the Scouts as a Youth Leader has really driven me to get involved in projects I otherwise might not have."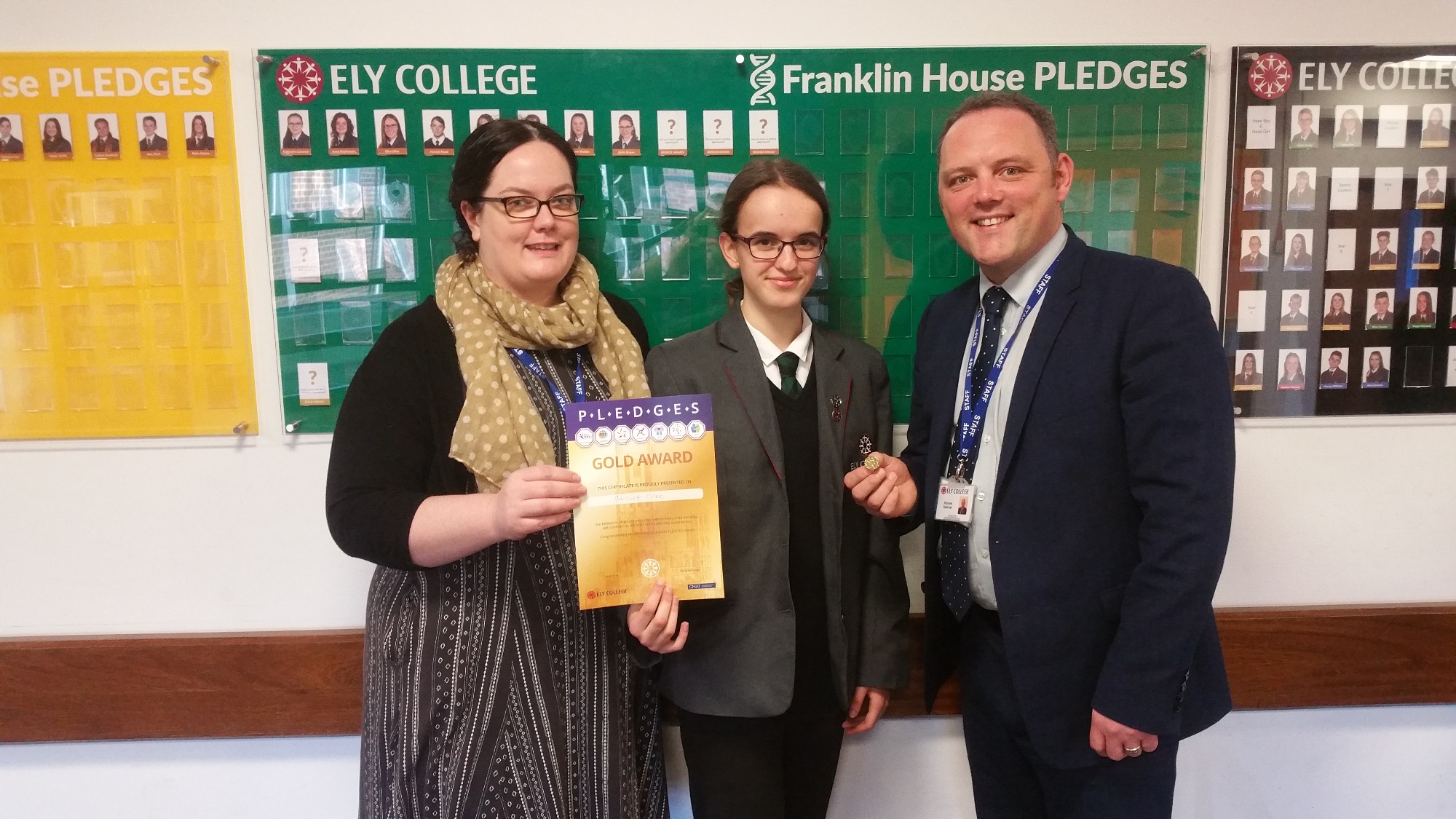 Since Ely College joined the CMAT trust, the college has introduced a simple but broad set of PLEDGES that pupils are expected to complete during their time at the school, at bronze, silver and gold levels. Students gain their PLEDGES through activity and work across seven categories: Participation, Leadership, Environment, Diversity, Giving, Excellence and Service.
The PLEDGES form part of the school's parallel curriculum – a system that is designed to develop the whole child and complement the academic courses. Similar to the Duke of Edinburgh scheme (also offered at Ely College!), it helps pupils develop character and skills that can be taken into their adult life.
Richard Spencer, Principal at Ely College said "The scheme has really helped drive a wide range of activities and improved relationships. It encourages students to give back to the school and their communities. Through PLEDGES, we can recognise, encourage and reward those important aspects of personal development and learning that examinations don't. I'd like to congratulate Harriet and look forward to giving out many more gold awards in the months to come".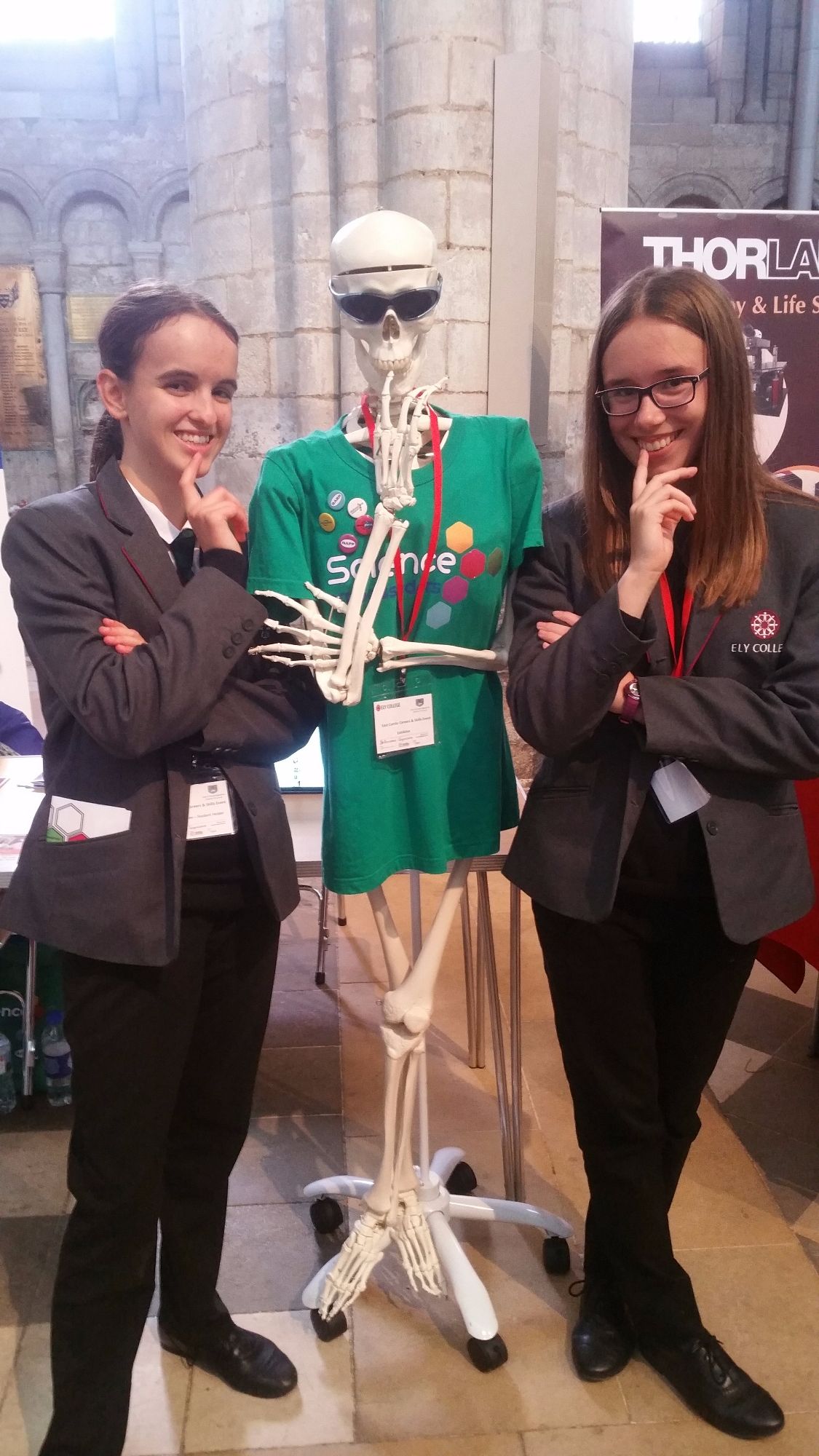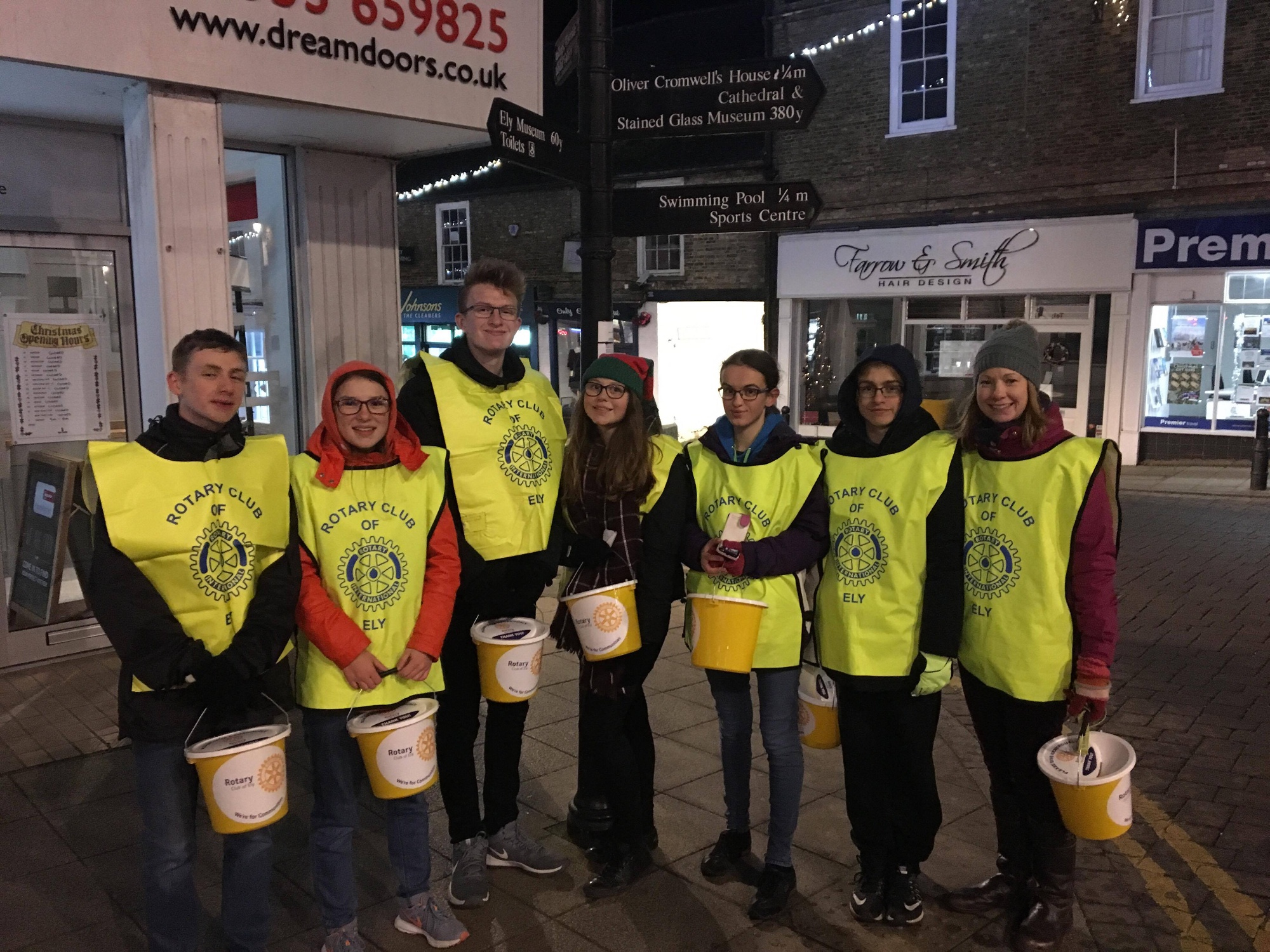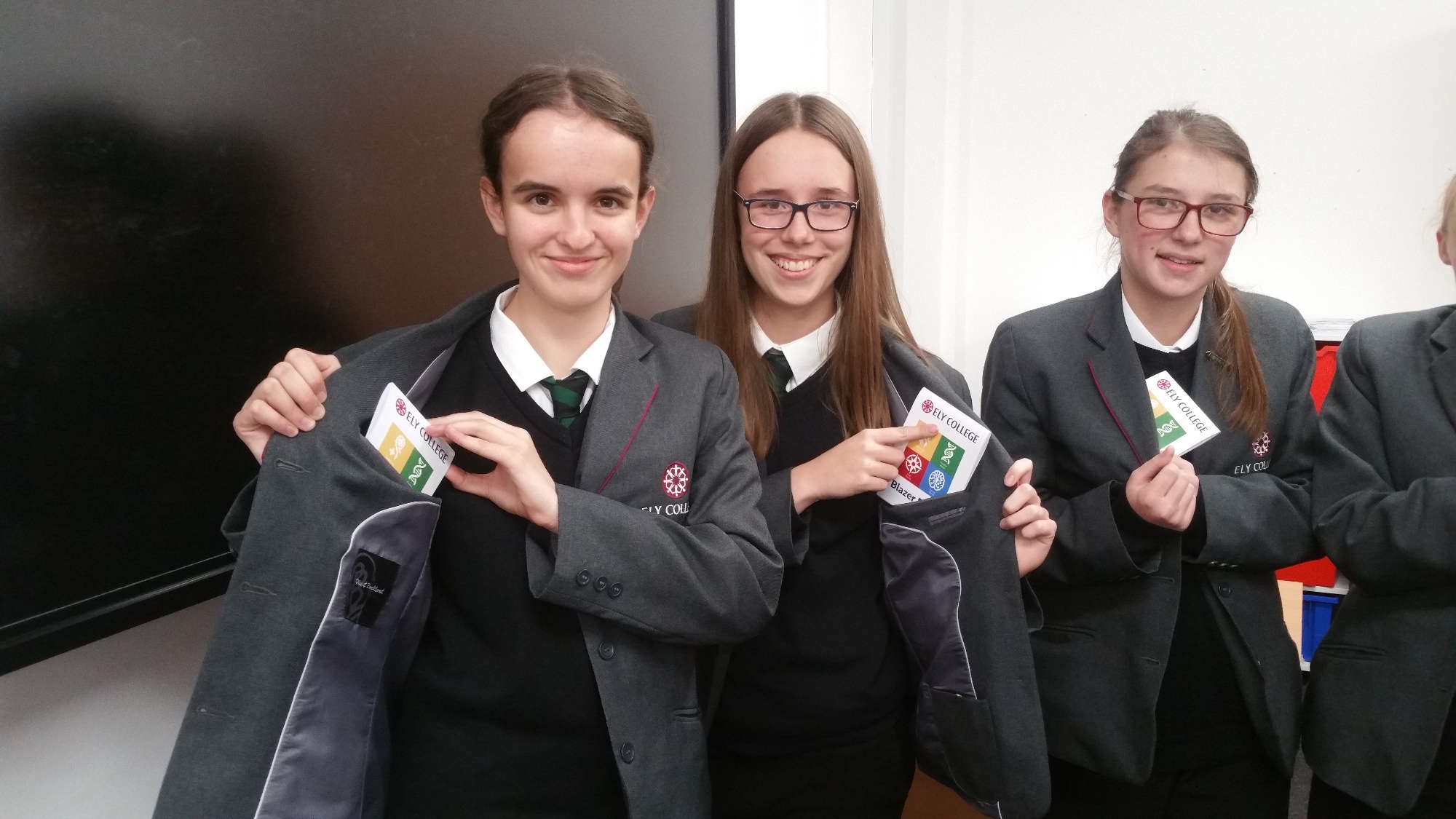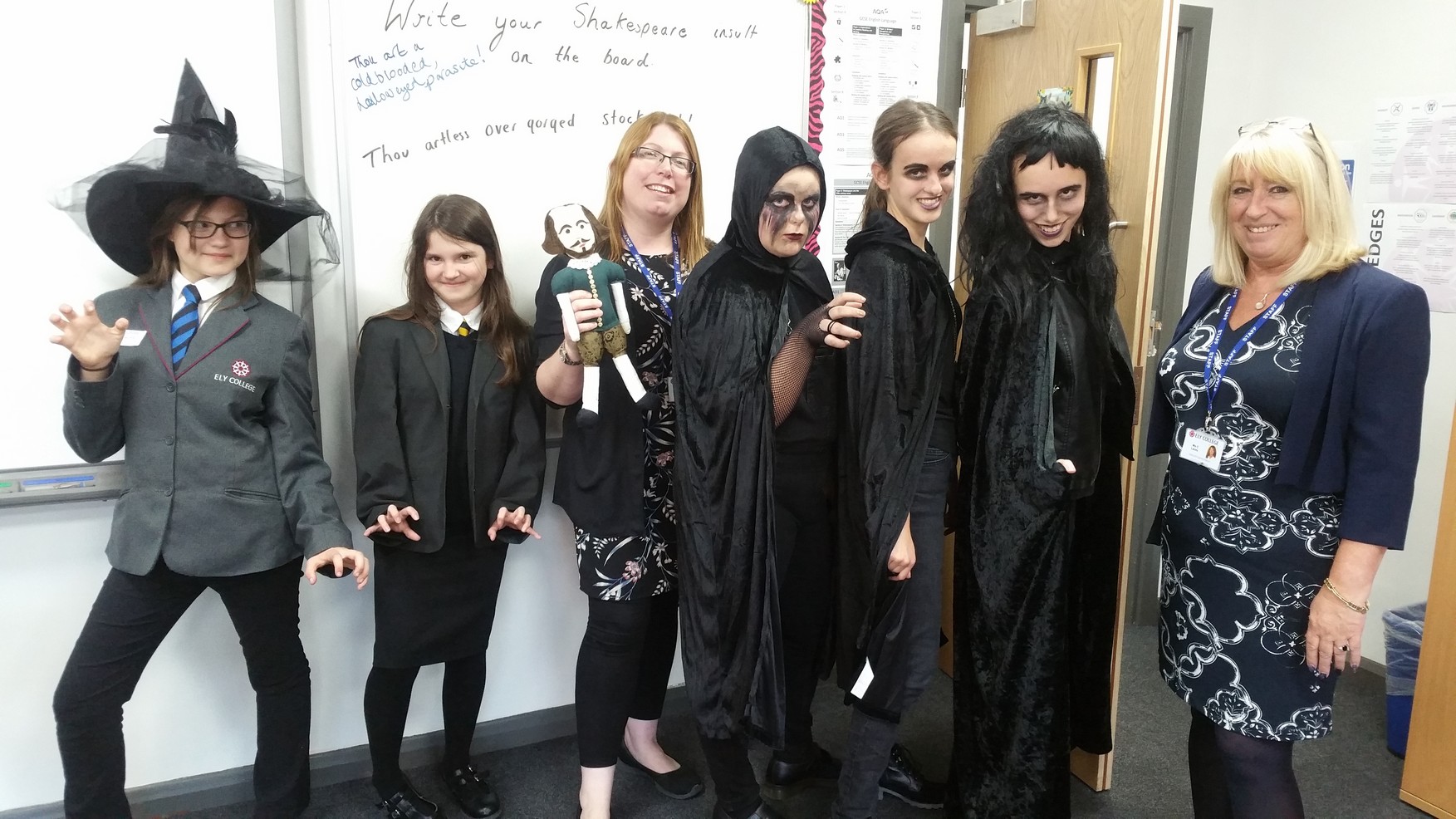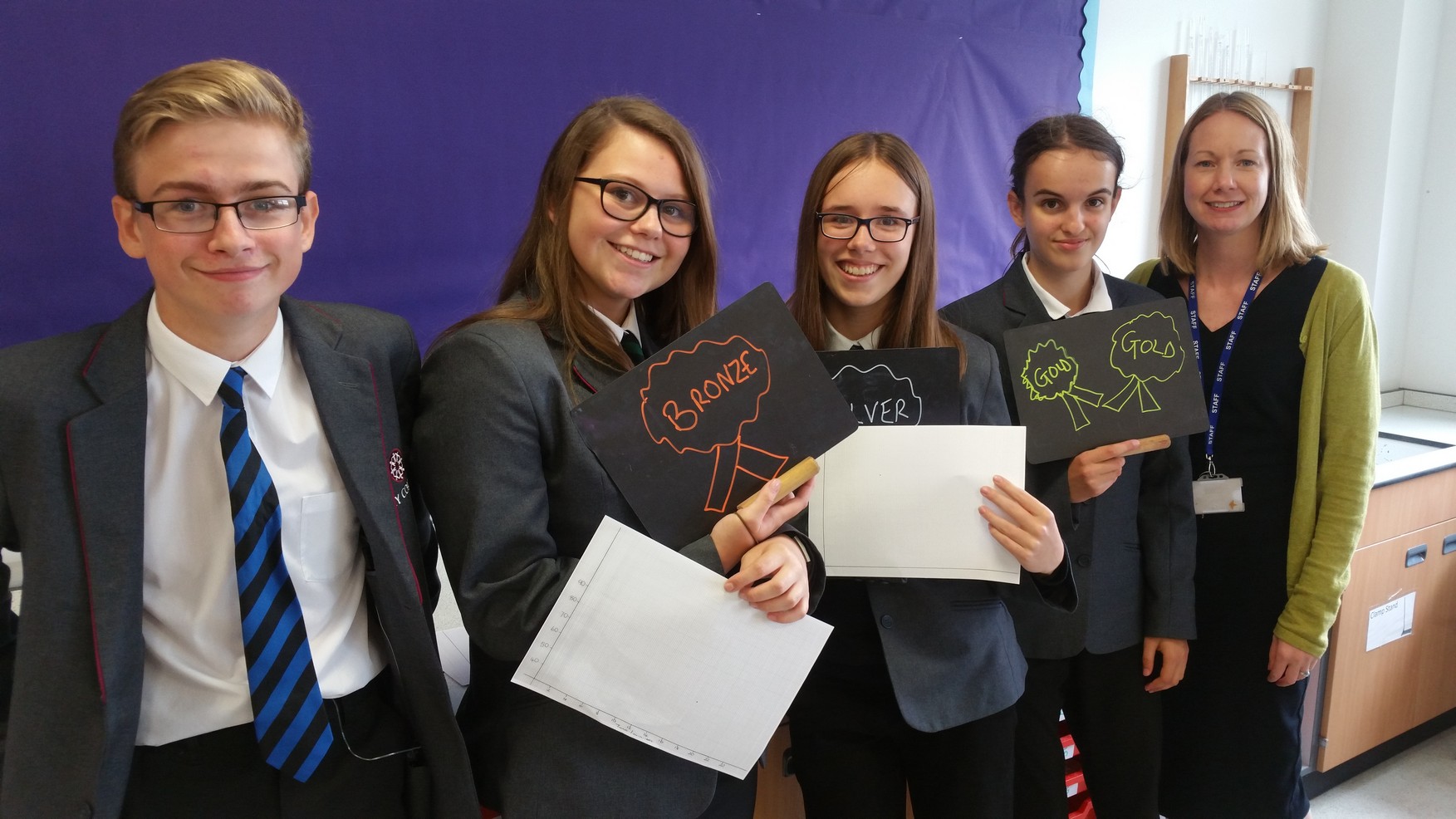 (holding 'gold' sign whilst helping staff with 'challenge' in their teaching practice... ooh the foreshadowing!)