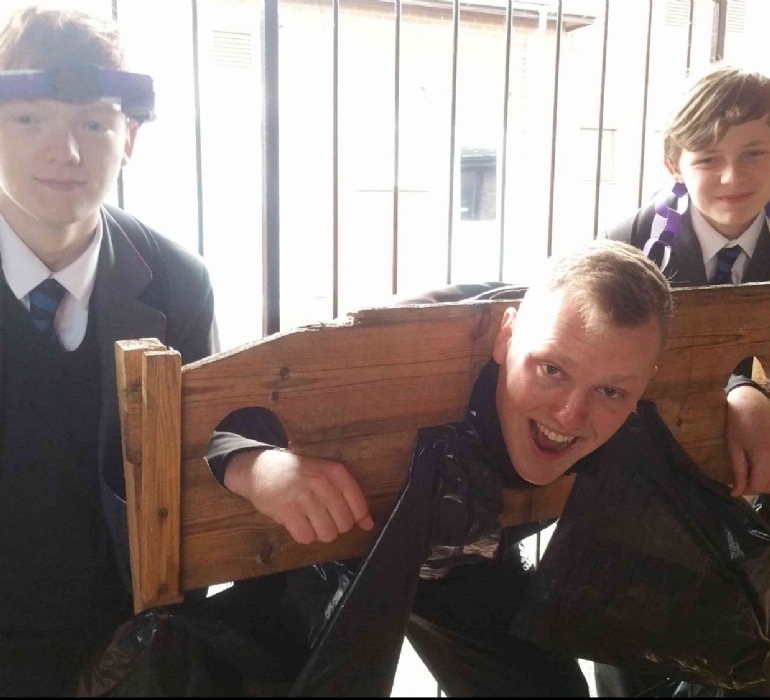 Ely College students organise their first PLEDGES and Futures 'Charity Day' in aid of five House Charities.
Ely College students celebrated their first 'Charities Day' which raised nearly £2000 for their chosen charities.
This action packed event, dedicated to fundraising, is one of the Cambridge Meridian Academies Trust's well-established PLEDGES and Futures Days, where students are given the opportunity to work towards their PLEDGES or broaden their experiences as they work towards their future careers.
In the lead up to the big day, the students came together in their form groups and Houses to vote for their House charities for the year. It was a difficult process as so many worthy causes were on the table, but overall each House leaned towards a charity that helped children. Students shared their thoughts and empathised with young people their age who face difficult challenges or life threating conditions. This year, Ely College will be supporting the following five charities:
Arthur Rank Hospice - Scott House
Little Miracles - Etheldreda House
C9 Cancer Ward at Addenbrooke's Hospital- Franklin House
Make A Wish Foundation- Turing House
with Bishop Laney Sixth Form supporting the Restricted Growth Association.
Students brainstormed fundraising ideas, planned and prepared their stalls and the culmination of their hard work came together on Wednesday as 'Charities Day 2017' took place. The school site was divided into event areas with a food court, media zone, disco and even a haunted house! Soak the teacher was very popular as were glitter makeovers and various delicious cake sales. As well as the traditional lucky dips and tombola's we had some fresh ideas. From karaoke to Elfie Selfie stations, console room to sweet casinos; there was something for everyone!
The event was well supported by the local community, with Gourmet Brownie and the Ely Fire Service joining in the fun to raise money for these great causes. Principal of Ely College, Richard Spencer, thanked his staff and all who supported the event and said: "PLEDGES and Futures Days are so important because they play a vital part in helping our students to develop empathy as well as more tangible skills such as the teamwork and responsibility that comes with event planning.
"Handling cash with an insight into customer service and building communications skills that will benefit them throughout their lives, preparing them for life beyond the classroom. We are delighted with how the students have embraced their House Charities this year and we look forward to running fundraisers for them throughout the year."
Head Girl, Jaden Coe said: "What an awesome day. Enjoying the games and activities with my friends this close to the end of term has put us all in a very Christmassy mood. I enjoyed working with everyone in my form group to come up with an idea to raise the most money. One of the houses will win and while its is nice to add some friendly inter-house competitions to the mix, we are really pleased the money will go to help children and their families who deserve it. We want to thank our form tutors for helping us raise so much."
PLEDGES were introduced at Ely College last year and are vital in ensuring students leave college as well rounded individuals, to support their academic and career paths. A system of rewards and behaviour, PLEDGES help students develop character and responsibility that can be taken into their adult life. They encourage students to get involved with the wider experiences the college and community has to offer them.