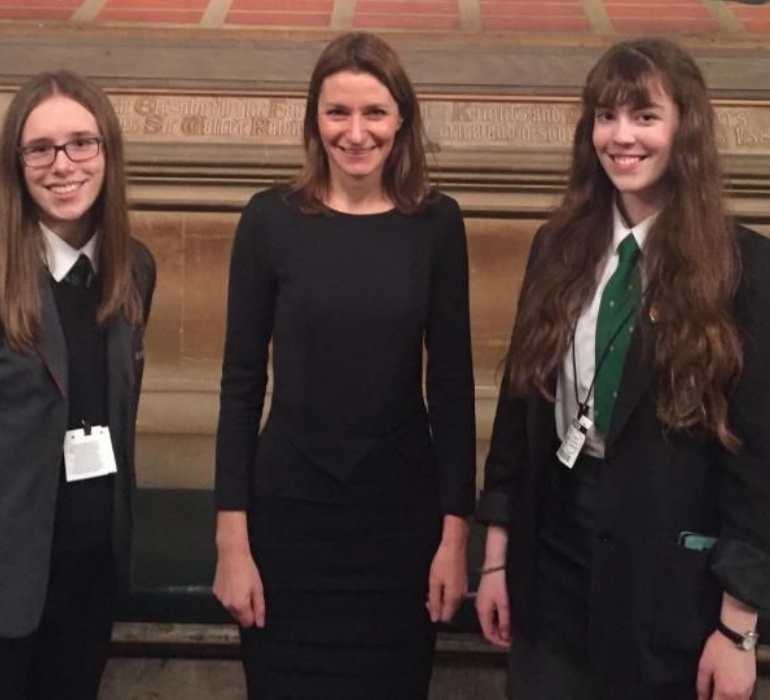 Fourteen Year 11 students from schools across Cambridgeshire gathered in Westminster last Thursday night for the grand final of Lucy Frazer's Parliamentary Inter Schools Debating Competition 2017.
The competition final was judged by BBC special correspondent, Lucy Manning.
The motion debated in the final was 'this house would legalise all drugs'. Arguments on both sides were well considered, well articulated and persuasive.
The finalists, all winners of their school's initial in house round, were representing Ely College, Soham Village College, King's Ely, Bottisham Village College, Impington Village College, Linton Village College and Witchford Village College.
Lucy Frazer MP reacted to the evening saying, "When I first came up with the idea to hold an inter school debating competition, I could not have known that I would have so much support and positive feedback from all the teachers who make the competition possible, giving so much of their time to helping organise the students. Four years on, the level of commitment and calibre of debating is clear to see and I am glad I was not the one judging as it was so hard to choose a winner. I hope everyone involved, including all the students who didn't make the final, have gained a taste for how exciting it is to have the confidence to speak in public and that they will take this forward with them as they continue into higher education and the workplace."
The winning students were Katie and Ellen representing Soham Village College and Ely College respectively.
They agreed this accolade was a great end to the winter term and a nice early Christmas present!
Katie said "It was a really great opportunity and really exciting to get into the final. I'm thrilled to have won and had the chance to visit parliament".
Ellen added "After working on these debates in school, we were all excited to enjoy the culmination of our hard work as we visited Westminster last Thursday. We entered the House and being there in person, in this iconic building, was very inspiring. It has given me some strong aspirations for the future. There was some hot competition and great debaters with a lot of experience. I'm just so grateful for being offered this opportunity. I enjoyed the feeling of a debating environment and seeing how the House of Commons works; gaining an insight into the diversity of voices. I had never done anything like this competition before, this is a new skill which I am keen to build upon. We have discussed the potential for a Debating club which I'm sure would be well supported in school."
Also present at the debate were representatives from the charitable organisation 'Debate Mate' whose philosophy that debating skills are the key to social mobility, higlights the importance of initiatives such as this.
Lucy has involved Debate Mate at the initial stages of the competition for the last few years. Debate Mate organised a training day for students selected by schools in the constituency, sponsored by Marshalls of Cambridge.
Representative Alex Dugan said, "It was fantastic to see the progression in the students, from the first debating session in September to the final on the 7th December. Everyone spoke with confidence and brought some very interesting arguments, particularly when analysing the potential effects of drug legalisation on the NHS. We hope that they all carry on debating, and continue to develop the critical thinking and public speaking skills that debating develops."