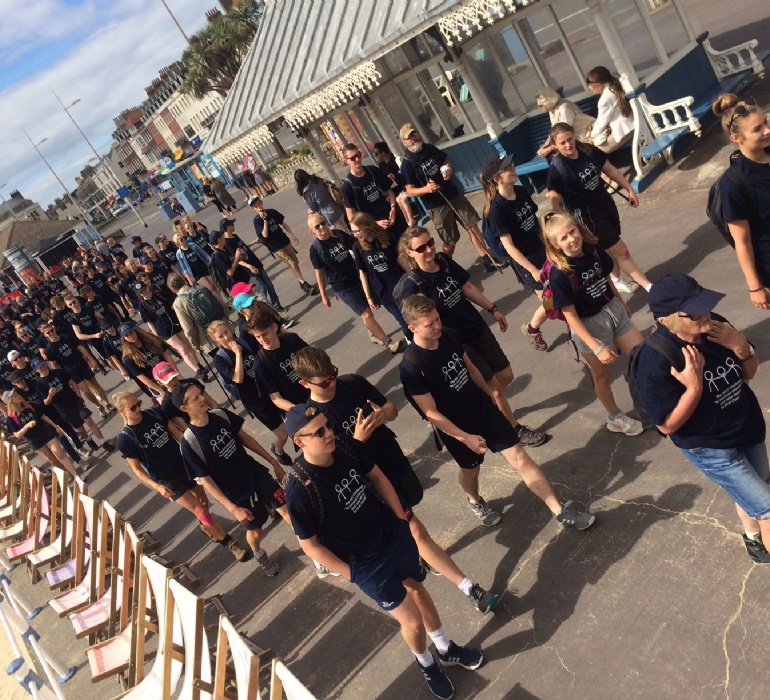 Students from Ely College trekked over forty miles as part of the Malcolm Whales Dorset Walk to raise money and awareness for Children's and Bowel Cancer.
The walk, which is organized by The Malcolm Whales Foundation, has been running for the past eight years and has raised over £110,000 so far. This year the event is expected to add another £20,000 to this total.
Ely College students tackled the famous Jurassic Coastal Path walking just over forty miles in three days, starting at Weymouth and finishing at Knoll beach in Studland. They battled against steep climbs and descents into Durdle Door and Lulworth cove.
The money raised will give light relief to families affected by cancer and help them to rebuild their lives, through holidays, granting of wishes and outdoor activity weeks in collaboration with other local charities.
Stuart Patman, Sixth Form Achievement Leader and PE teacher at Ely College and Trustee of the Malcolm Whales Foundation, said: "It was fantastic to see so many of our students participating in The Malcolm Whales Dorset Walk this year. It was a great opportunity for our students to meet new people and experience something truly inspirational. As part of the walk, students teamed up with staff and students from other schools, and adults and families linked to the charity. They also had the opportunity to meet first hand the people who have benefited from the fundraising they were part of.
"A huge thank you goes to the staff involved in organising the trip, the students for their determined efforts on the walk and the parents for showing exceptional support prior to and during the walk. I would also like to thank all the local businesses who generously sponsored various parts of the trip."
In an email to the College, parent, Ben Gibbs, said: "I was struck by how the students grew closer together as the event progressed. New friendships were formed, care was given, and an appreciation was developed that some people were fighting more than just sore toes as they climbed out of the tenth gorge of the day. It's fantastic to see the school backing this event once again and I know that a great many other parents, onlookers and members of the Ely community feel the same."