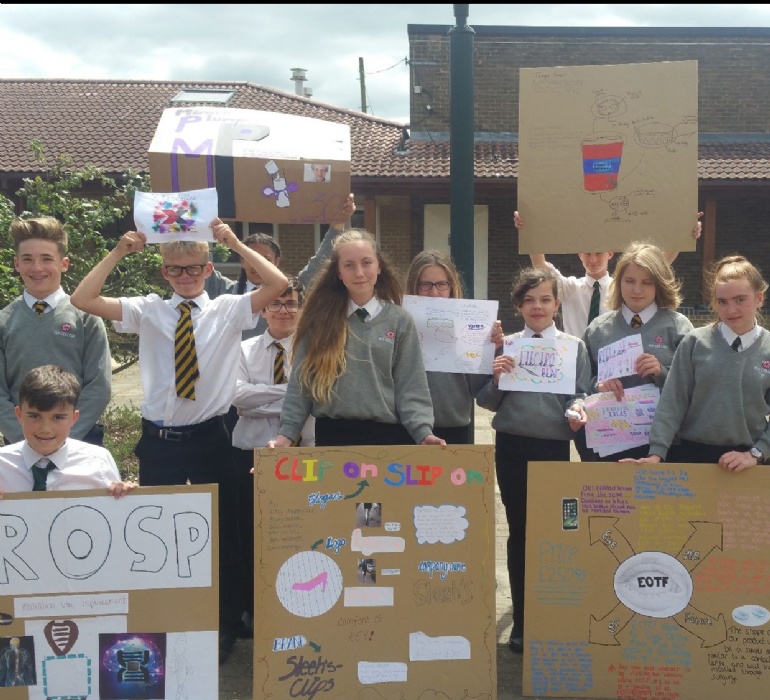 Ely College students celebrated their final PLEDGES and Futures Day of the year in style this week with over thirty external speakers and providers addressing students throughout the day.
The day, which was the final of four PLEDGES and Futures days, focused on democracy and personal finance. A host of local speakers were in attendance including recently re-elected Member of Parliament for South East Cambridgeshire, Lucy Frazer, who held a question time session with students.
Principal of Ely College, Richard Spencer, said: "Over thirty people from a wide variety of local businesses and charities volunteered their time to help the students today, so firstly we would like to thank all of them for giving up their time and committing to the young people in their area.
"PLEDGES and Futures Days are so important because they play a vital part in helping our students to develop key skills and knowledge that will benefit them throughout their lives and prepare them for life outside of the classroom. We are delighted with how the students have embraced them this year and we look forward to running them again next year."
Year 10 student, Ben Gray, said: "It has been a really interesting day and we have learnt a lot. My year group were visited by Metro Bank and Lloyds Bank. They really seemed to want to help us to understand more about personal finances and to help us not to get into financial difficulty. It was great to gain detailed insights you would not normally get in lessons and especially to understand the next steps in our lives, such as mortgages and personal finances for university. Seeing how student loans work was great."
Other activities taking place throughout the day included students interviewing visitors from a wide range of workplaces, taking part in a Dragon's Den style activity and taking part workshops on personal branding and managing personal finances.
PLEDGES were introduced at the College in October and are a vital part of the changes that Cambridge Meridian Academies Trust bring to all schools in their family. Similar to the Duke of Edinburgh's Award scheme, PLEDGES help students develop character and responsibility that can be taken into their adult life. They encourage students to get involved with the wider experiences the College has to offer them.