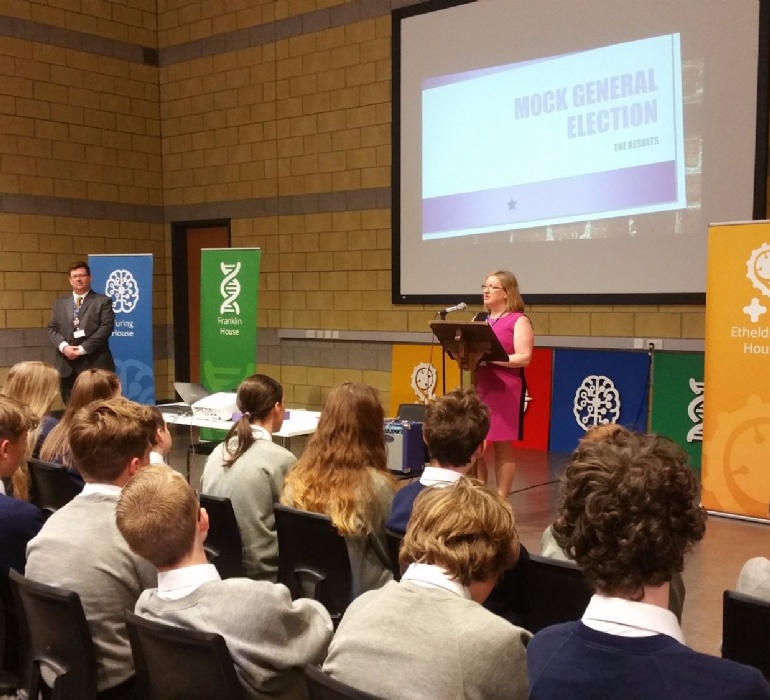 Earlier this month Ely College students were treated to their very own hustings debate between three of the candidates for South East Cambridgeshire.
Lucy Frazer, Huw Jones and Lucy Nethsingha addressed the students at the debate, answered their questions and encouraged them to vote for their respective parties in the College's mock general election.
The mock general election, which aimed to get students involved with politics from a young age, saw students vote for their chosen party following the hustings. Each house in the College represented a constituency and students visited different polling booths around the College to place their vote.
The vote was followed by an official count led by a small team of students, who announced the winner of the Ely College general election as The Liberal Democrats.
Lorraine Young, Subject Leader at Ely College, said: "Once we heard the announcement about the snap general election, we knew we wanted to get our students as involved as possible. We often hear in the news about the low turnout of young voters and we wanted to try to do something to get our students engaged in politics from a young age.
"The mock general election has given our students a wonderful opportunity to experience playing a role in the democratic process and we hope they will continue to engage with politics once they reach 18 and are able to vote."