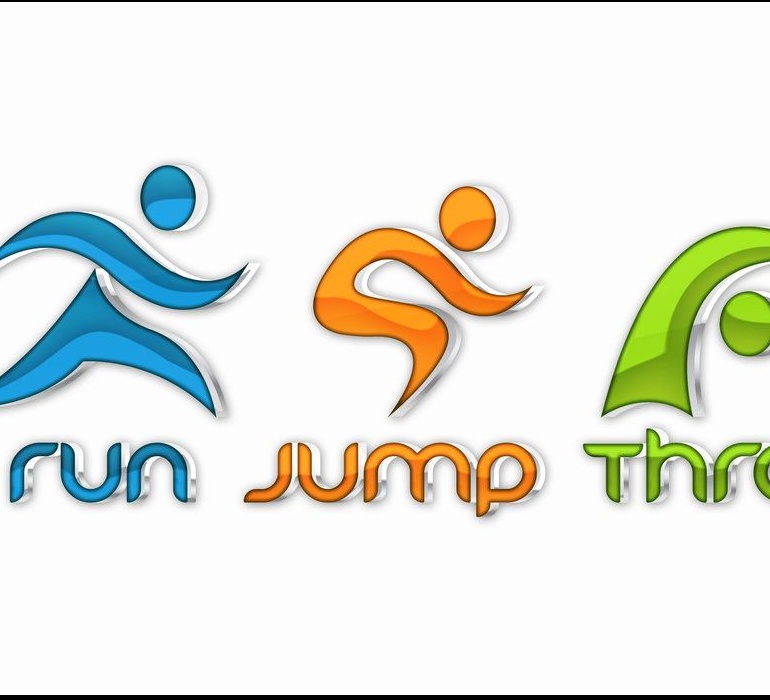 Over forty Ely College students represented the school at the Annual District Athletics Championships in King's Lynn last week.
Our students from Years 7 to 10, who competed in a full range of Olympic athletic events, performed magnificently; showing their talent and determimnation as they battled it out with pupils from Witchford Village College, Neale Wade Academy and Cromwell Community College, King's Ely, Thomas Clarkson and Wisbech Grammar.
Ely College athletes performed superbly on the day and we want to thank them for their hard work. We have traditionally managed to field a strong and full team and whilst this year saw us take more competitors than ever, it was disappointing to have a number of our most talented athletes drop out on the day.
This said a final 4th place finish behind the two private schools in the Isle and Witchford did not leave us too disappointed. Missing out on the plate to Witchford for the first time in three years hurt, but we are hungry for next year and have our eyes on the prize!
Special mention for standout performances and winners must go to:
Year 7 David Horn 1st Javelin
Year 7 Tegan Bowen 1st Shot Putt
Year 7 Thomas Martin 1st Shot Putt
Year 8 Lucy Wittaker 2nd Hurdles and Long Jump
Year 8 Lara Faulkes 2nd in 800m
Year 7 James Marsh 1st 400m
Year 7 Kyle Islam 1st in the Hurdles
Year 8 Hayden Jones 1st in the Javelin
Year 8 Kian Smith 2nd in the High Jump
Year 8 Henry Olley 2nd in 800m
Year 8 Alex Oakhill 2nd in 1500m
As a result of the performances in this competition, the following pupils have been selected for the District Athletics Team due to compete at the County Championship on Saturday 27th May in Cambridge:
Year 9 Javelin Josh Stacey
Year 9 1500m Jacob Bell
Year 10 Discus Evelina Vorobjvaite
Year 10 Javelin Adrian Chalmers
Year 10 High Jump Dechlan Linney
We wish them all good luck!
| | | | | | | | |
| --- | --- | --- | --- | --- | --- | --- | --- |
| | Cromwell | Ely College | Kings Ely | Neale Wade | TCA | Wisbech | Witchford |
| Running total | 438 | 412 | 308 | 418 | 481 | 299 | 370 |
| Finishing position | 6 | 4 | 2 | 5 | 7 | 1 | 3 |
| | | | | | | | |
| | | | | | | | |
| | | | | | | | |
| | | | | | | | |
| Year 7 Girls | 1st | Kings Ely | | Year 7 Boys | 1st | Kings Ely | |
| | 2nd | Neale Wade | | | 2nd | Witchford | |
| | 3rd | Witchford | | | 3rd | Ely | |
| | 4th | Ely | | | 4th | Cromwell | |
| | | | | | | | |
| Year 8 Girls | 1st | Wisbech | | Year 8 Boys | 1st | Wisbech | |
| | 2nd | Witchford | | | 2nd | Thomas Clarkeson | |
| | 3rd | Ely | | | 3rd | Ely | |
| | 4th | Neale Wade | | | 4th | Witchford | |
| | | | | | | | |
| Year 9 Girls | 1st | Kings | | Year 9 Boys | 1st | Kings Ely | |
| | 2nd | Wisbech | | | 2nd | Wisbech | |
| | 3rd | Neale Wade | | | 3rd | Witchford | |
| | 4th | Witchford | | | 4th | Cromwell | |
| | | | | | | | |
| Year 10 Girls | 1st | Wisbech | | Year 10 Boys | 1st | Kings Ely | |
| | 2nd | Kings | | | 2nd | Wisbech | |
| | 3rd | Cromwell | | | 3rd | Witchford | |
| | 4th | Ely | | | 4th | Ely | |