Year 6 Transition
Making the move from primary school in Year 6 to secondary school in Year 7 is an exciting time, with lots of changes to prepare for: a new timetable, new teachers and even new friends. To help students make the move a little bit easier we will include all of our 2018 new intake forms, letters and information on this page.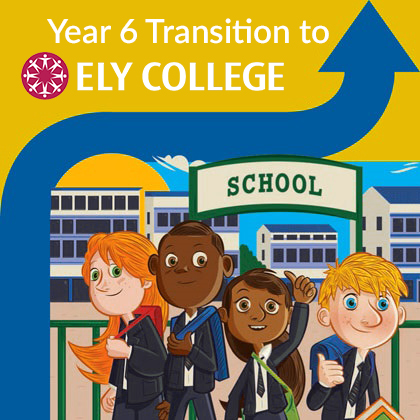 Please check back for regular updates following these key dates:
Offer Date – Thursday 1st March
Ely College Induction Dates – Wed 4th July and Thurs 5th July
Ely College Year 6 Parent Information Evening – Tues 10th July
If you have any further queries, please contact Sam Haworth, Transition Lead: shaworth@elycollege.co.uk
Our current Year 7 students have made a welcome video to help put Year 6 students and their parents mind at ease.
Discussing their own worries and concerns as they made the step up into big secondary school, they confirm that everything will be ok and we are all here to help. Enjoy their wonderful video!
Check out the key information here, as shown in the slide show at our Year 6 Parent Information Evening on the 10th July. If you have any questions, please do not hesitate to contact us.